On Tap: China's Craft Beer Boom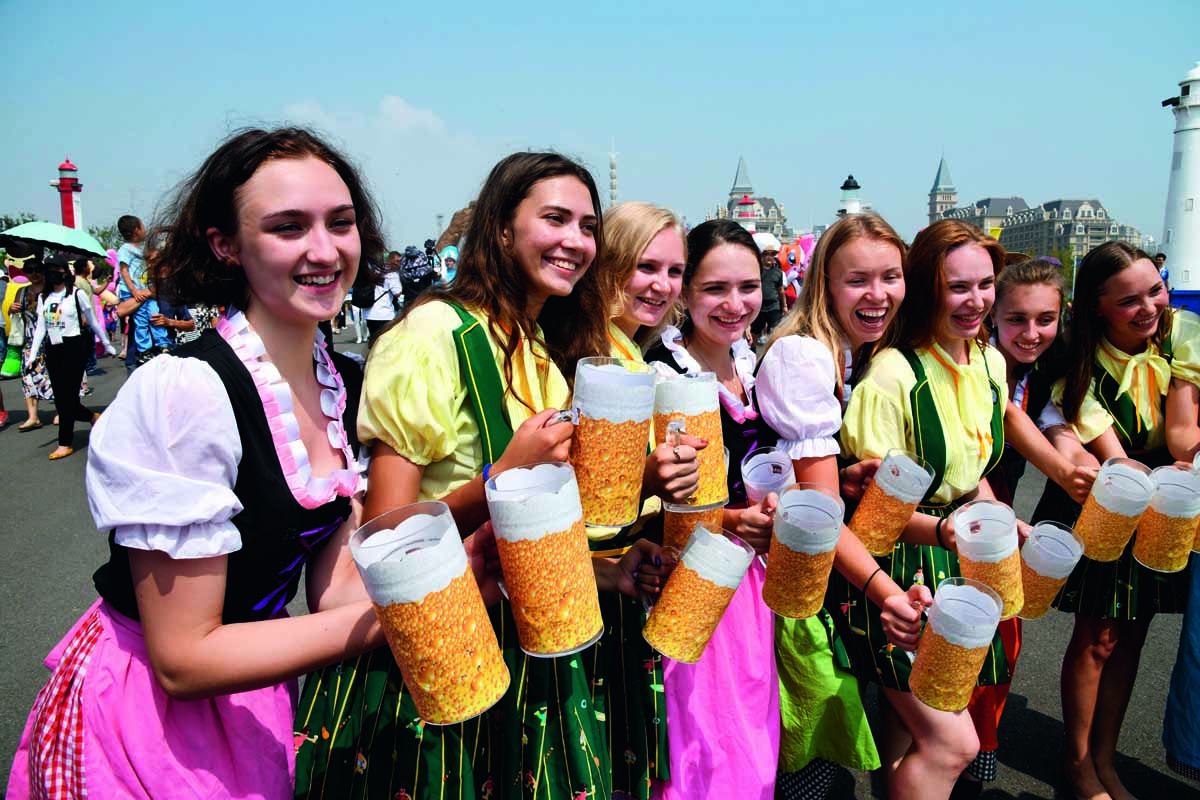 China's drinking culture may still be defined more by baijiu (liquor) than beer, but that is changing as a result of the country's burgeoning craft breweries. Bolstered by the increasingly discerning taste of millennial consumers, craft beer has enjoyed a steady rise in popularity since brewpubs and specialist bottle shops started appearing in China around 2010. According to a 2017 market report by the EU SME Centre, China now has 80 registered microbreweries and brewpubs compared to a mere 20 in 2010, which offer 750 types of beer altogether. While craft beer has yet to become the cultural phenomenon in China that it is in the West, it is certainly edging beyond a niche market.
Unlike the Chinese villagers who brewed beer-type alcoholic drinks back in 7000 B.C., the pioneers of this craft beer boom are well-traveled local and foreign home-brewers who have parlayed their passion for hops into enterprise. Gao Yan is often referred to as father of China's craft beer revolution. He became obsessed with brewing while attending university in the United States. Although he established a pharmaceutical research firm on his return to China, Gao gave it up to found a microbrewery named Master Gao in Nanjing in 2008 and even published the home-brewing guide Get Your Own Brew. In 2010, Great Leap Brewing, co-founded by Carl Setzer and Liu Fang, became Beijing's first craft beer brand, followed by Arrow Factory, Jing-A, Panda Brew, and Slowboat.
This explosion could be ascribed to brewers catering to a foreign community yearning for a taste of the artisan scene that has taken Britain and the United States by storm. However, it has truly been spurred by on-trend Chinese drinkers who are gravitating away from homogenized mass-market brands. Brewpub prices generally range from 30 to 60 yuan (US$4.3 to 8.6) per bottle of beer, significantly more expensive than the likes of Tsingtao, Snow or Yanjing, but affordable for white-collar workers in first- and second-tier cities. As early as 2011, Setzer noticed that 70 percent of his brewpub's clientele were Chinese, and concluded that "Chinese consumers are some of the most educated and quick to adapt in the world." Nonetheless, it's been a gradual process for imported German wheat beers and Belgian fruity beers to pave the way for Pale Ale, India Pale Ale, Stouts and Porters. Alex Acker, co-founder of the Beijing microbrewery Jing-A, notes that expats and tourists initially made up their customer base, but that soon changed. "Over the past few years the craft beer phenomenon has really blown up in most major Chinese cities, so we've seen a huge influx of young people looking to upgrade to new and more interesting styles of beer."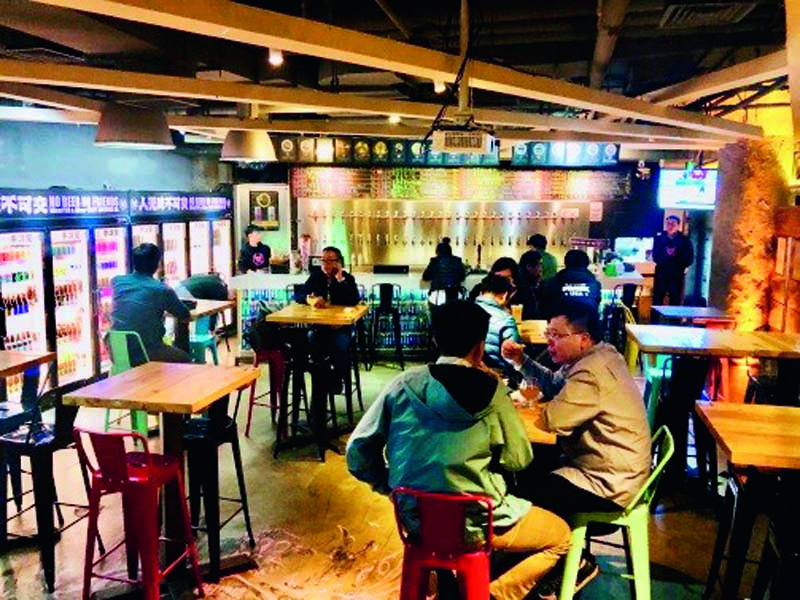 If China's craft beer scene has an overarching characteristic, then it is surely balance, a fundamental requirement in beer whereby elements are in ideal, if not necessarily equal, proportions. Balance here, however, means finding a middle ground in taste to satisfy both local and foreign palettes, as Chinese drinkers are used to lighter, sweeter beers while craft beers are traditionally hoppy and bitter. To this end, many of China's finest craft beers use such curiosity-piquing ingredients as goji berries, sweet potato and oolong tea. They have also won awards at such competitions as the Asia Beer Cup and the International Beer Cup. Great Leap's best-seller is the Honey Ma Gold, which features Sichuan pepper, offset by Shandong honey, while Panda Brew offers the Panda Eyes Safe Date Ginger Ale, for which imported European malts are blended with ginger from Shandong Province. Acker explains that he and Jing-A co-founder Kristian Li made a point of taking inspiration from China's culinary tradition of tea, spices, fruit and grain. This led to such beers as the Full Moon Farmhouse Ale, a mooncake-inspired saison brewed with osmanthus flower, and the Beijing Bikini Watermelon Wheat, brewed with watermelons supplied by an award-winning farmer. Acker recalls this bold approach stemming from the opening of their first taproom in 2014: "We suddenly had over a dozen taps to play with, so we could brew a broader variety of styles than ever before."
Indeed, China's craft beer boom also owes much to a middle-class need for generational leisure spaces and taprooms provide a unique social ambience. There may be an upwardly mobile lifestyle status component at work, but it's very much a universal scene. Describing a session at Jing-A, Acker enthuses, "You might be joined on one side by a group of diplomats shedding their suits to unwind with a few beers, while on the other side you'll have a group of 20-something Chinese skaters fueling up for a big night out." Still, Chinese customers often bring their approach to socializing and interacting with staff, which can mitigate the free-flowing atmosphere that Westerners typically enjoy. A weeknight visit to a branch of Beijing brewpub NBeer sees post-work groups pushing tables together to make restaurant-style seating arrangements and placing their order electronically. But there are also budding connoisseurs around. After careful deliberation, 31-year-old Cheng Pengyu selects the 219 Sour IPA. Ready to savor the experience, he recalls his first craft beer from just a few years ago: "When a colleague encouraged me to give it a try, I realized it was different, stronger and better." In addition to his brewpub adventures, Cheng now occasionally orders bottles from online platforms as a way of educating friends who are still attached to mass-market brands.
To date, China's craft beer scene largely revolves around large cities such as Beijing, Shanghai, Chengdu, Chongqing, Nanjing and Wuhan. Although brewpubs are opening in lower-tier cities, taste and a willingness to pay extra will need to be developed over time. Another matter is the looming presence of industry giant Anheuser-Busch InBev, the company best known as the maker of Budweiser, which has invested heavily in China's beer market, acquiring Shanghai craft brewery Boxing Cat in 2017. But as drinkers seem to be responding to a culture based on the cultivation of personal preference, it's safe to say that China's craft beer boom is just getting started. 
The author is a lecturer in film and language studies at Renmin University of China. He is the co-editor of World Film Locations: Beijing (Intellect, 2012) and World Film Locations: Shanghai (Intellect, 2014).