Art Rendezvous on the Silk Road: A Cultural Blend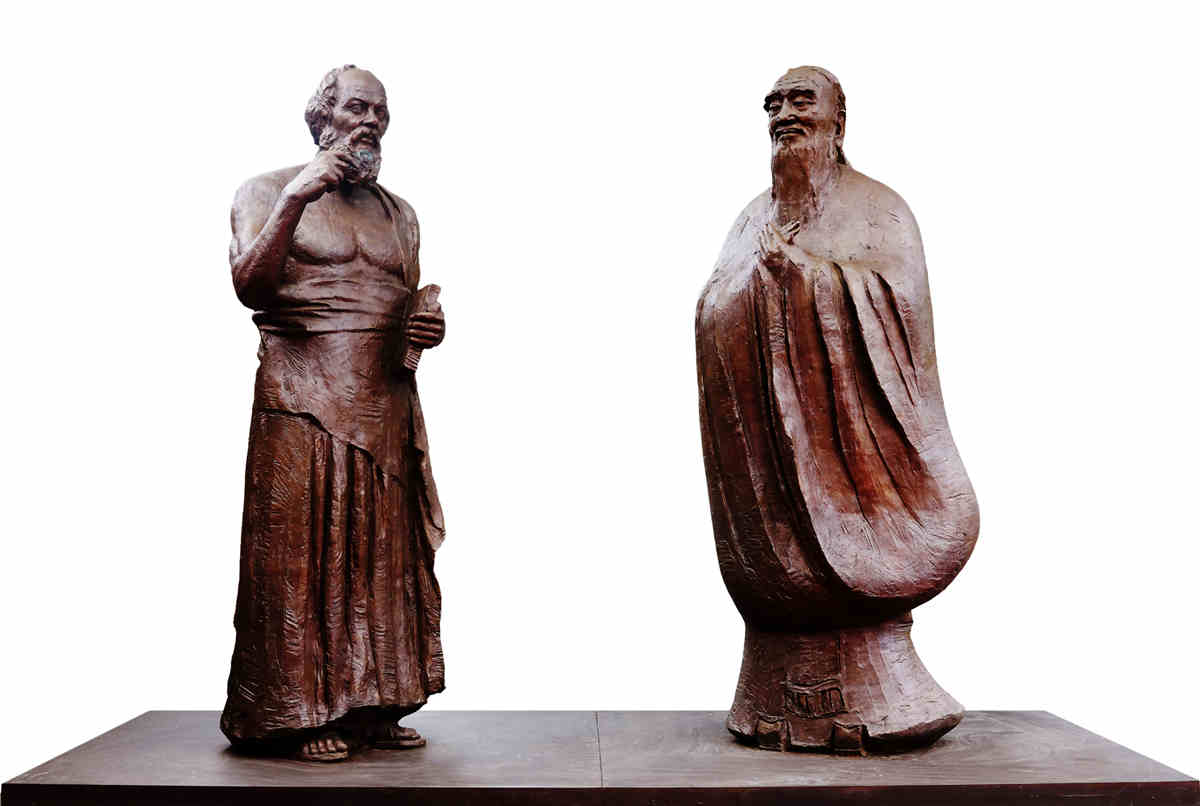 From August 15 to 25, the exhibition "Silk Road: Artists' Rendezvous" was held at the National Art Museum of China (NAMOC) in Beijing. The show displayed 193 works by artists from 112 countries. Many from countries involved in the Belt and Road Initiative were invited to visit China to create original works. The exhibition also featured pieces from NAMOC's international art collection and works by 12 well-known artists who were commissioned for the show. Displayed works included oil paintings, traditional Chinese paintings, sculpture, comprehensive materials, and other art forms. They culminated in the endless charm of cultural integration.
Wu Weishan, director of NAMOC, believes that the essence of cultural exchange lies in 'Face,' 'Heart,' and 'Soul.' "'Face' refers to the cultural characteristics of a nation,. 'Heart' refers to sincerity and kindness, and 'Soul' refers to human love of world peace. By communicating face to face with sincerity, we can reach each other's souls and move forward in solidarity alongside the Belt and Road Initiative."
Since the Belt and Road Initiative was introduced in 2013, China has successively established cooperative alliances along the Silk Road on theaters, museums, art festivals, and libraries. More than 539 domestic and foreign organizations have participated in these programs, covering 92 countries and two international organizations. These alliances have played an important role in enhancing mutual understanding and deepening friendship among people of these countries.
Outstanding artists from dozens of countries in Asia, Europe, Africa, and the Americas were invited to visit China to create works. They have translated the natural landscapes and culture of China into visual expressions of various forms, creating many in-depth, artistic, and emotional works. Among them are depictions of hard-working and enthusiastic Chinese workers, vibrant grasslands of northwestern China, images of ancient towns south of the Yangtze River, and romantic dreams of modern cities.
The exhibition was divided into five parts: "History and Abundance," "Diversity and Romance," "Mystery and Colors," "Fantasy and Passion," and "Stories behind Creation." The works on display interpreted the Silk Road Spirit of "peace and cooperation, openness and inclusiveness, mutual learning, and mutual benefit" with unique artistic language, and reflected the artists' inclusiveness and respect for different cultures as well as their expectations for building a community with a shared future for humanity. The exhibition also offered a special interactive area where some works were recreated using cutting-edge digital technology to stun visitors.
The section "Stories behind Creation" shared creation experiences of artists from all over the world through video and text. it also told vivid stories behind the international art collection of NAMOC. For instance, Lebanese artist Nizar Daher's Landscape, collected by NAMOC, is a masterpiece depicting China. Lebanon's Ministry of Culture and China's post authority cooperated to issue a stamp series on this art masterpiece. Jordanian artist Mohamed Jaloos often visits China to look for inspirations, and he also kindly invites Chinese artists to participate in international art creation camps.
Shahbaz Khan, director of the UNESCO Office in Beijing, noted that this year marks the 50th anniversary of the adoption of the Convention Concerning the Protection of World Cultural and Natural Heritage. He said that transcultural exchange along the Silk Road highlights how important cultural heritage protection is. The exhibition, as a platform for artists and cultural circles along the Silk Road to share insights, would contribute to the recovery and revitalization of cultural and creative industries in the wake of the COVID-19 pandemic, he commented.