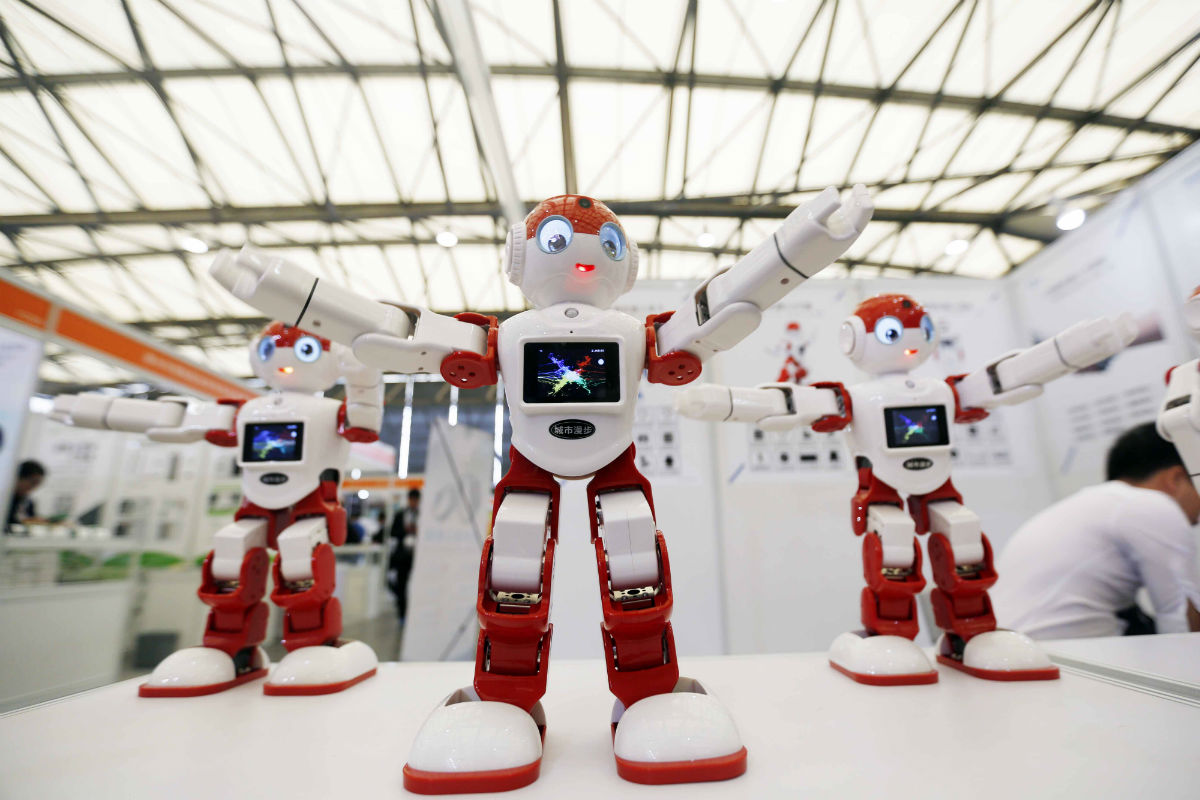 In 2017, the leading and supporting roles of innovation in China's economic and social development came into full force. For example, China's first self-developed and constructed aircraft carrier was transferred from dry dock into the water. The C919, China's homegrown large passenger plane, took off over Shanghai. And a team of Chinese scientists built the world's first quantum computing machine that far transcends the abilities of classical and conventional computers. All these achievements testify to China's growing scientific and technological strength and innovative capabilities. In 2018, China's innovation-driven development is expected to reach new heights, and breakthroughs are expected in myriad realms, including the innovation environment, modes and subjects.
For starters, in terms of the innovation environment, China is presently evolving from a national innovation system to social innovation ecosystem. The concept of an innovation ecosystem is intended to optimally meet the requirements for fostering innovation. The international community believes that such a concept should be a basic tenet of a country's innovation system.
Second, in terms of innovation modes, China is expanding from industry-university-research cooperation to collaborative innovation in a broader sense. Presently, China's industry-university-research innovation cooperation is carried out primarily at the micro level. Greater innovation resources in some key areas remain in the hands of the government. Thus, cooperation and coordination among various governmental agencies and institutions are especially important. In 2018, China will take greater efforts to establish and improve its innovation coordination mechanism.
Third, innovation subjects have changed dramatically in China over the past few years, expanding from exclusive innovation conducted by scientific research institutions to enterprise-led innovation and then to mass entrepreneurship and innovation. This trend will continue in 2018.
Fourth, in terms of innovation types, China will continue to focus on radical and disruptive innovation rather than standard innovation in 2018. Radical and disruptive innovation cannot be realized by a single agency, institution or small group of people—it requires nationwide efforts and governmental support.
Fifth, China will attach greater importance to the cultivation and training of innovative professionals in 2018. As early as 2016, China issued a guideline on deepening reform of professional development mechanisms. It pointed out that the country needed to improve its methods of supporting and cultivating strategic scientists and innovative research professionals. A strategic scientist is defined by whether his or her work could lead a specific field and whether he or she can identify the next major breakthroughs for the field. If a team has such a scientist or a leading sci-tech professional, it has a fair chance to reach the world's top tier. Conversely, a good team can effectively support and help its leading scientists to better organize major projects and complete major research programs. 
In this issue, China Pictorial looks back at China in 2017 through the stories of those who influenced the nation and even the world, as well as the most creative technologies, art trends, and ideas that emerged in the past year, so as to showcase China's social transformation.
Shibadong Village: Poverty Elimination Miracle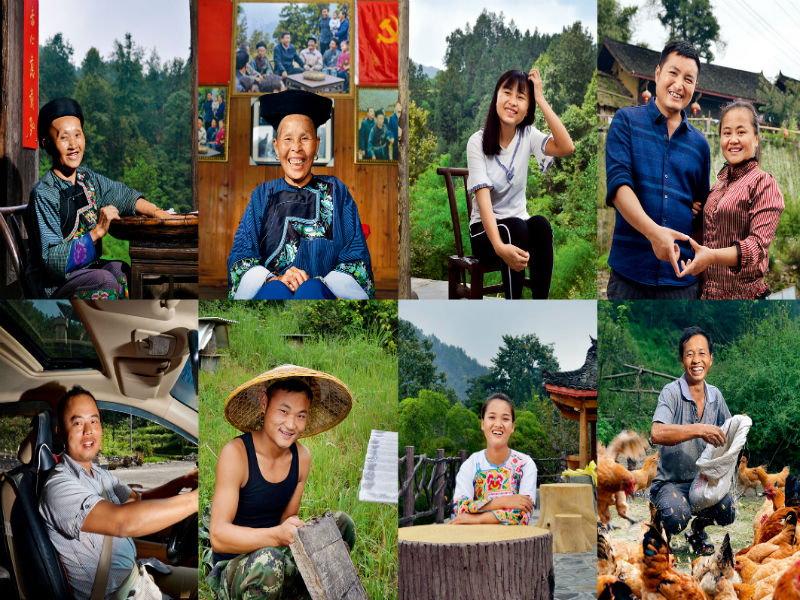 In February 2017, the Hunan Provincial Office for Poverty Alleviation and Development announced that all villagers in Shibadong, a mountain village in Huayuan County, had surpassed the poverty line set by the province, becoming one of the first once poverty-stricken villages to completely escape poverty. More than half of the population of Shibadong, primarily of the Miao ethnic group, used to suffer from poverty due to a severe shortage of arable land and poor transportation. In recent years, by developing five pillar industries, namely agriculture, ranching, Miao ethnic embroidery, labor services and rural tourism, the people of Shibadong are climbing together toward development and prosperity. In November 2013, Chinese President Xi Jinping visited the village where he proposed targeted poverty alleviation measures for the first time.
"Without active local participation, the project couldn't be considered successful even if the village overcame poverty," remarked Gong Haihua, Party chief of Shibadong Village. "Work performed by outsiders alone can only produce narrower poverty alleviation. We are aiming at broad poverty alleviation, and we want our people to shake off both spiritual and material poverty."
Du Jiangfeng: A Quantum Leap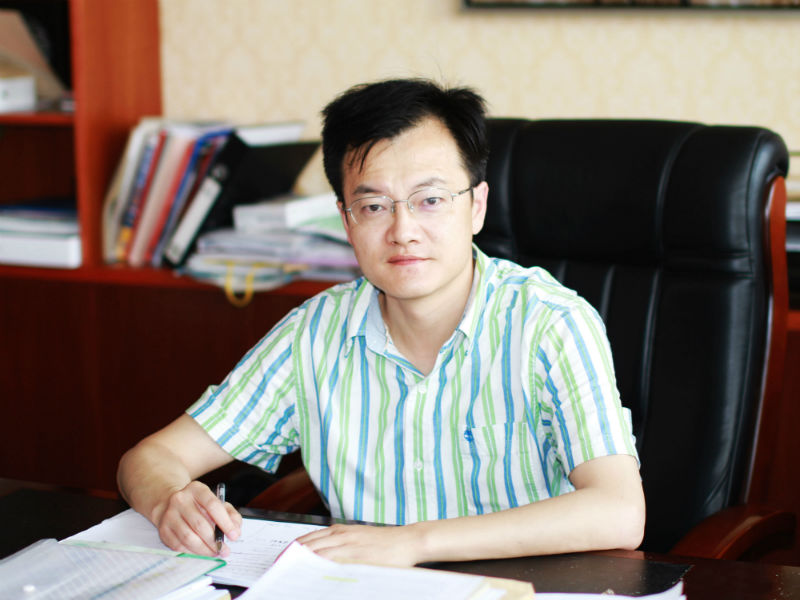 In April 2017, Professor Du Jiangfeng from the University of Science and Technology of China led his team to realize quantum algorithms for prime factorization based on solid-state single spin system at room temperature for the first time, using spinning diamonds as the quantum processor. In recent years, quantum research has witnessed rapid development in China, making the country a global top player in this field. The achievements of Du and his team represent a significant step in China's quest to build solid-state quantum computers that operate at room temperature, and a major breakthrough for China's overall high-tech capabilities.
"Scientific research is the key to innovation. Scientists are often facing an unknown world and seeking knowledge. Self-learning and independent-thinking abilities are particularly important."
Wu Guanghui: Taking Off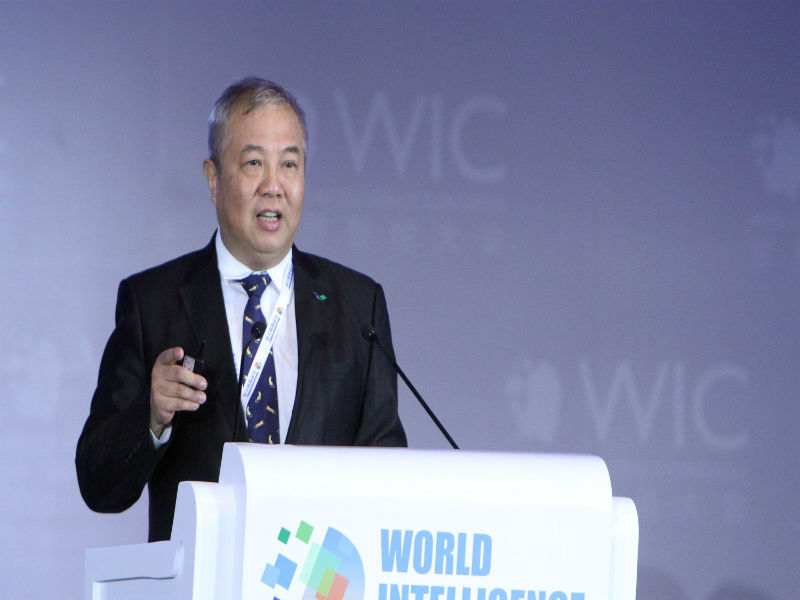 On May 5, 2017, the C919, China's independently-developed large passenger plane, took off in Shanghai, thanks in no small part to the efforts of its chief designer Wu Guanghui. The aircraft's successful maiden flight made China one of only a handful of jumbo jet producers worldwide, alongside the United States, Europe, and Russia. This medium/short-range commercial plane meets the latest international airworthiness standards, and China owns all of its intellectual property rights. The C919 not only catapulted China into the global aviation market as a strong competitor, but reinforced the country's manufacturing and innovation sectors as well.
"We did utilize global resources to build the C919, but the systemic technologies are in our own hands. Comprehensive intellectual property rights are held by China."
Dai Jianwu: Medical Pioneer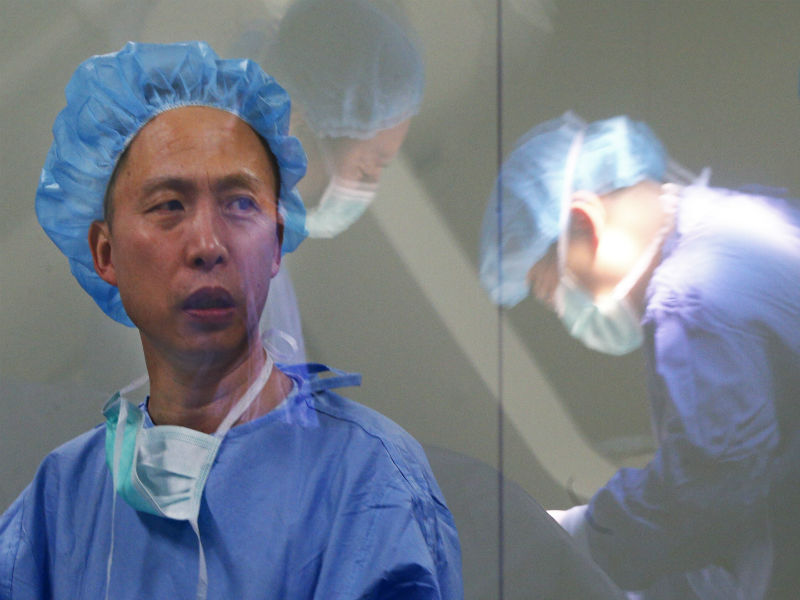 In May 2017, renowned Chinese regenerative medicine specialist Dai Jianwu and his team announced that they developed a type of smart biological material that can specifically bind with growth factors or stem cells. They also pioneered never-before-seen clinical research on treating spinal cord injuries. The treatment of spinal cord injuries has challenged medical professionals around the world for decades, and effective treatment has yet to be developed. Dai's research on biological materials for tissue regeneration and damaged tissue repair has produced amazing clinical results. His work is expected to bring new hope for victims of spinal cord injuries around the world.
"People cannot live forever. But regenerative medicine can replace 'broken parts' with new tissues inside the human body, which will not only enable longer lives, but also higher-quality living."
Guo Xiaoping: AIDS Fighter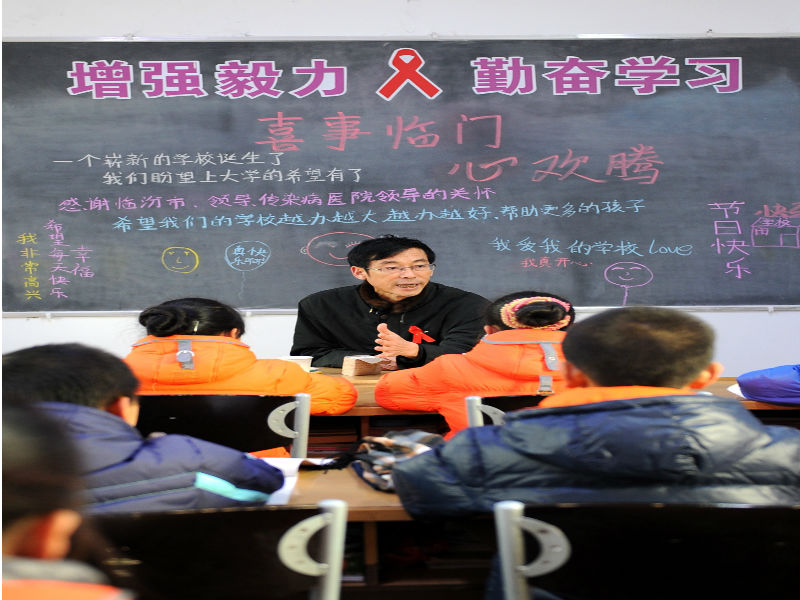 At the end of May 2017, Linfen Red Ribbon School in Shanxi Province was designated as the first site in the country for HIV students to take the gaokao, China's college entrance exam. Guo Xiaoping, former president of Linfen No. 3 People's Hospital, established Linfen Red Ribbon School in September 2006 and assumed the role of principal. China's only school for children with HIV/AIDS, the red ribbon school was admitted to the national education system in 2011. There, kids receive both education and treatment. Through the work done at the school, more people have gained awareness about HIV/AIDS and those suffering from the virus.
"I studied medicine and used to work in a hospital. I hope that the young HIV-positive patients today can play a bigger role in stopping the spread of HIV. They have to know and accept themselves first. Only by being at peace with themselves will they protect others better."
Lu Qi: All-in on AI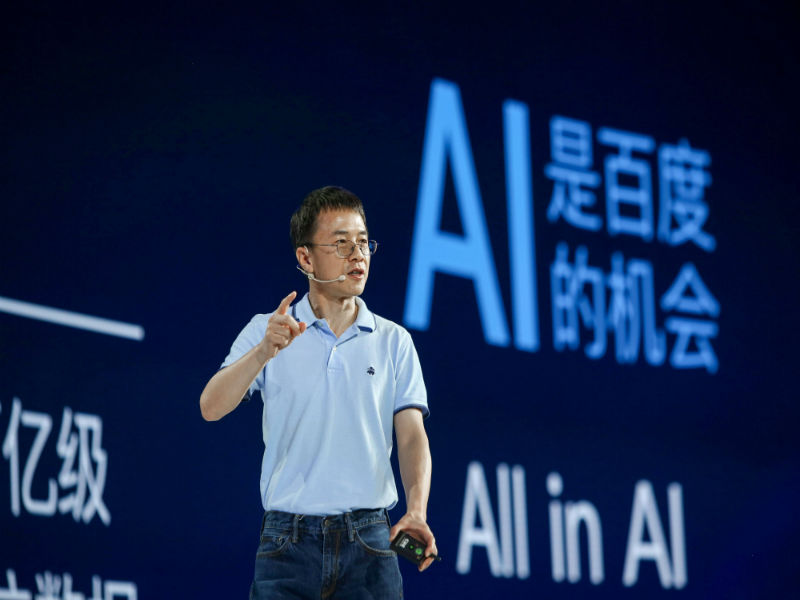 On July 5, 2017, Lu Qi, president and chief operating officer of China's top internet search engine Baidu, announced that that the company would open access to its autonomous driving platform Apollo. In this way, its partners in the auto industry would be able to use the platform to develop their own autonomous driving systems. The year 2017 brought rapid artificial intelligence (AI) development to China. Since Lu joined Baidu in early 2017, he has been accelerating the process of Baidu's overall vision in its AI ecosystem, and made the Apollo platform one of Baidu's key AI projects. For Baidu, opening up the autonomous driving platform to partners is a move to promote innovation and produce win-win results.
"China has the ability to embrace AI and use opportunities brought by the AI technological revolution to enhance its national strength. I firmly believe that we have both the opportunity and ability to become an innovative power and lead the world in this aspect. "
Yuan Longping: Cleaner Rice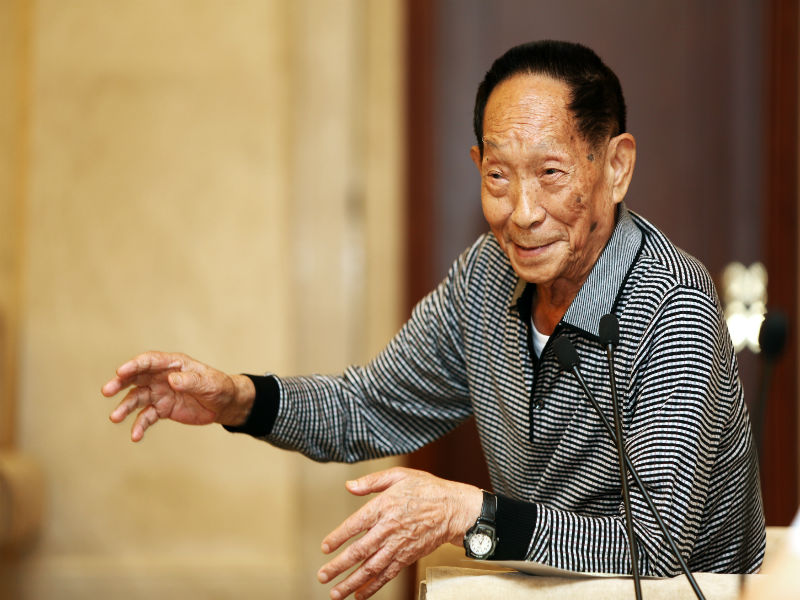 In September 2017, Yuan Longping, known as China's "father of hybrid rice," announced that he and his team developed a new kind of rice that stays free from cadmium pollution. To accomplish this goal, they removed the rice gene that absorbs cadmium. In recent years, rapid agricultural development in China has fueled huge demand for cleaner domestic agricultural products. This technology will largely solve heavy metal pollution problems plaguing some Chinese agricultural products.
"People who engage in agricultural research need courage to tackle the problems concerning food security. We should constantly innovate, explore, and make breakthroughs while staying down to earth and concentrating on concrete scientific research."
Xie Jun: Starry Skies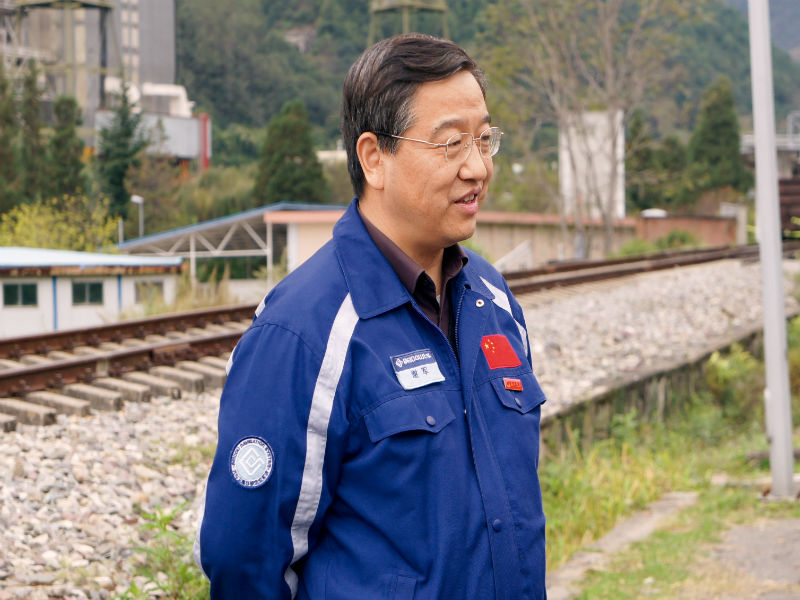 On November 5, 2017, China launched two BeiDou-3 satellites into space via a Long March-3B carrier rocket to support its global navigation and positioning network. Since then, China's self-developed BeiDou Navigation Satellite System, on which Xie Jun served as the chief engineer, officially began to expand into the global network. China plans to launch 35 BeiDou navigation satellites by 2020 to support its global navigation and positioning network.
"We successfully launched 14 BeiDou satellites from 2010 to 2012. By 2020, we'll have more than 30 BeiDou satellites in space. It feels like we are now running a marathon at a sprinter's speed."
Qian Dongqi: Robot Maker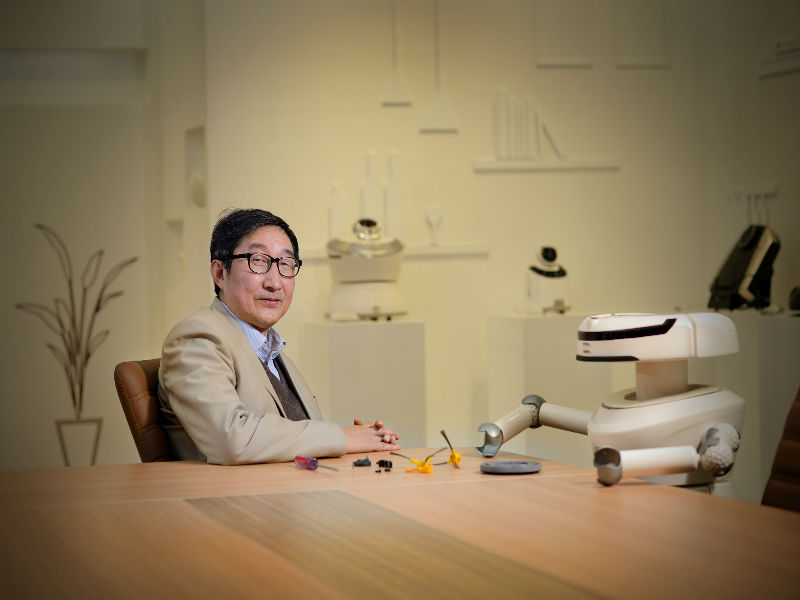 In 2017, Ecovacs Robotics held its position as the industry leader in China's personal and household robotics market. On Singles' Day (November 11), Chinese consumers purchased 528 million yuan (US$80 million) of Ecovacs domestic robots online, breaking the industrial record again. Due to China's growing population of elderly people, market demand for domestic robots is expected to undergo explosive growth in the next few years. In terms of intelligent household robots, Ecovacs is one of the most popular Chinese brands and already has branch offices in the United States and Germany. Qian Dongqi, chairman of Ecovacs Robotics, founded the company in 1998.
"For robotics companies, AI development can be compared to a 100-meter race in three stages: warm-up, start and race for the finish line. Today, most companies are still warming up or just reaching the starting blocks, and the real race is yet to come."
Saihanba: Desert to Forest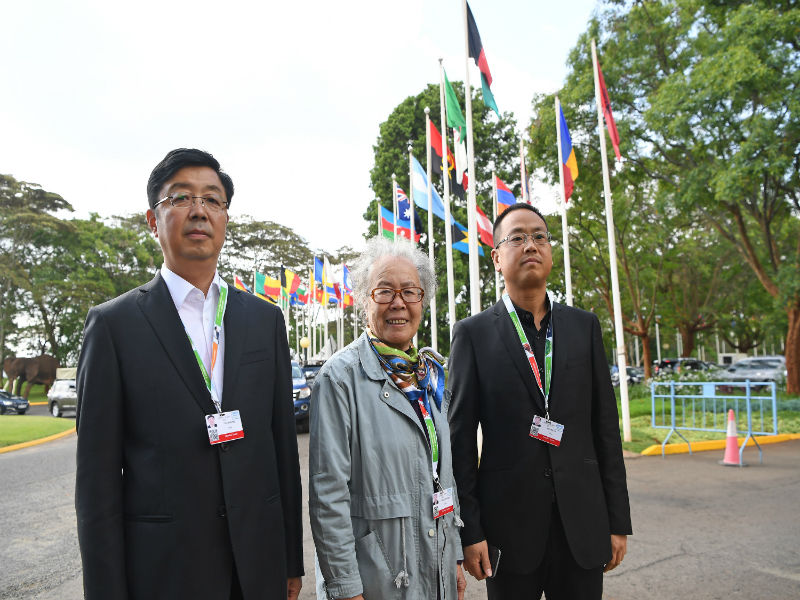 On December 5, 2017, China's Saihanba afforestation community was honored with the annual United Nations (UN) Champions of the Earth Award, a top UN environmental distinction, for its outstanding contribution to the restoration of degraded landscapes. In February 1962, the Saihanba forest farm was officially established in Hebei Province, marking the dawn of China's afforestation efforts. Thanks to the efforts of three generations across more than 50 years, Saihanba has become the benchmark of harmonious coexistence between man and nature in China. There, deserts have been transformed into forests, which has received worldwide acclaim. Today, forest coverage in Saihanba sits at nearly 80 percent, and the restored ecosystem supplies nearly 140 million cubic meters of clean water to Beijing and Tianjin in addition to 545,000 tons of oxygen.
"As long as we continue to promote the construction of ecological civilization," says Liu Haiying, head of Saihanba forest farm management office, "China will create more green miracles like Saihanba, and realize the peaceful coexitence of man and nature."