Consolidating Poverty Alleviation Gains and Promoting Rural Revitalization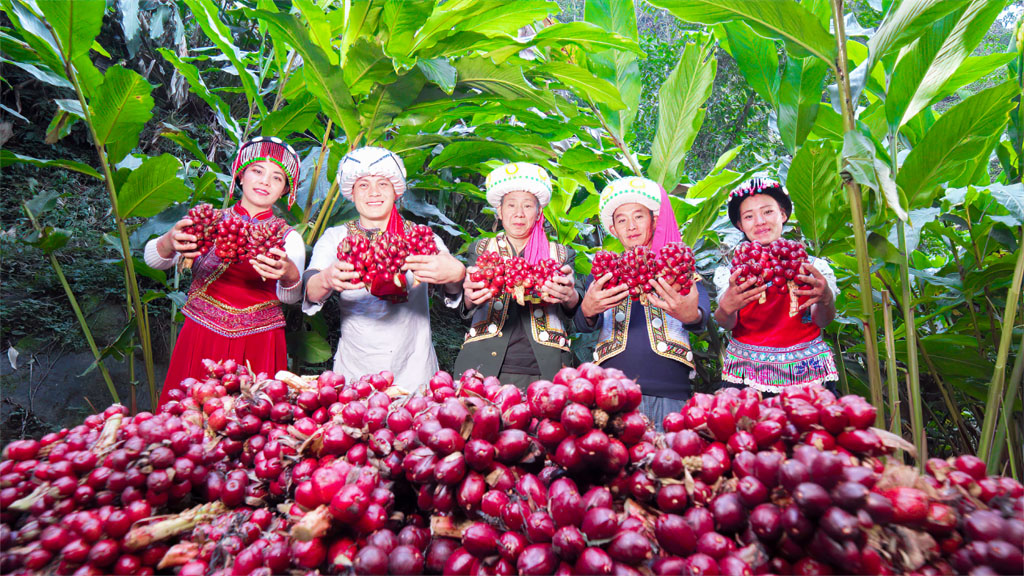 At the end of 2020, Nujiang Lisu Autonomous Prefecture declared a final victory over extreme poverty. As it embarks on a new journey, Nujiang is continuing to consolidate poverty alleviation gains and align them with the full advancement of rural revitalization to prevent a large-scale return to impoverishment. It is designing a blueprint for comprehensive rural revitalization of industry, talent, culture, ecology, and organization.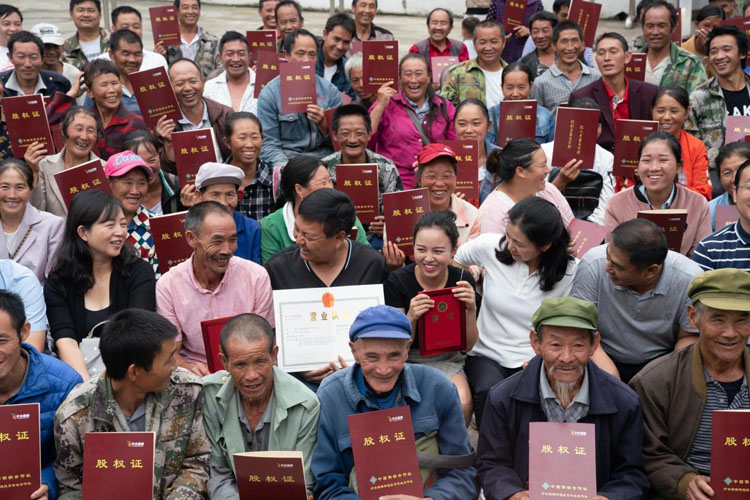 Grassroots Party Building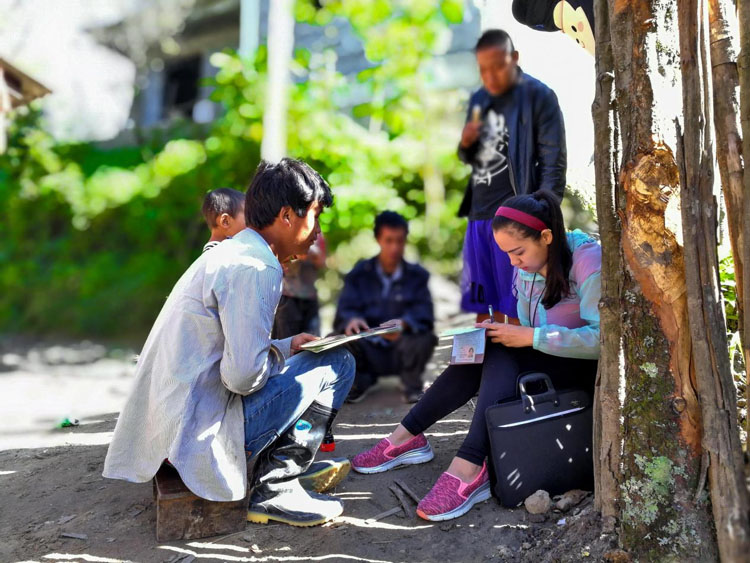 A saying goes that the tallest trees have the strongest roots. Consolidating poverty alleviation gains requires the leadership of Party building. The local government of Nujiang has combined grassroots Party building with rural governance to cement the foundation of local Party organizations and support their crucial work in poverty alleviation, rural revitalization, ethnic unity, and border defense. Ultimately, a clean and upright political ecology is consolidated; Party and government conduct, social etiquette, and civility are improved; and the Party's ruling foundation has become stronger and more stable. All of these efforts have provided strong support for consolidating and expanding the achievements made in poverty alleviation in coordination with the extensive drive for rural revitalization.
Distinctive Local Industries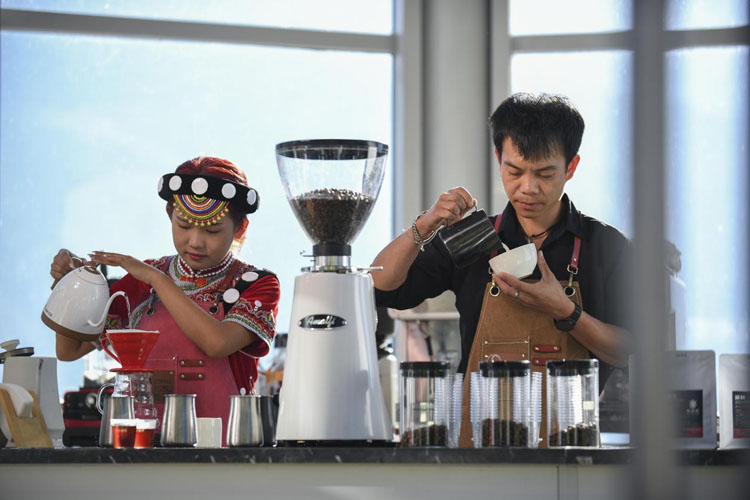 The key to rural revitalization is developing rural businesses. Nujiang is leveraging local resource strengths to develop six key industries underpinned by tourism, non-ferrous metals, green energy, valley ecological agriculture, green spices, biomedicine, and comprehensive health. They are accelerating the development of emerging industries and cultivating characteristic industries, which is yielding remarkable results in industrial development. Today, a modern industrial system designed for the local conditions and to respond to the characteristics of the times is being established in an orderly manner, broadening the channels for increasing residents' income.
Stable Employment and Higher Income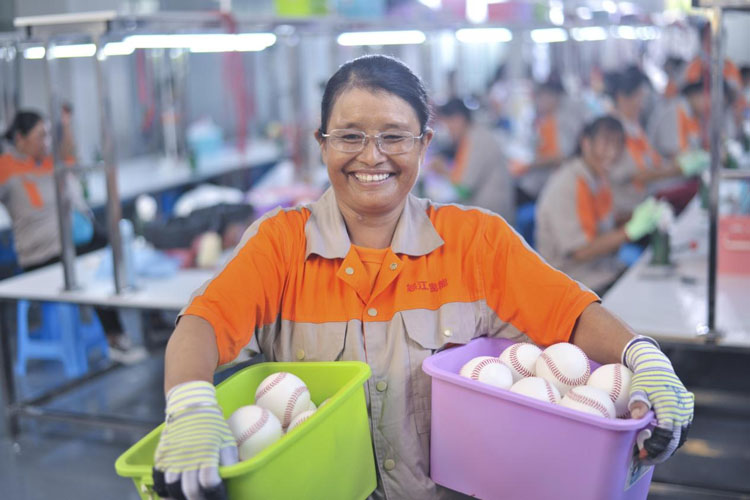 Stabilizing the employment of people emerging from poverty is key to consolidating poverty alleviation gains and promoting rural revitalization.
By effectively balancing government assistance and self-reliance, Nujiang is improving the full coverage of vocational training and employment system to help the poor access education and build aspirations. It provides aid and guarantees for all those in need and organizes training sessions for farmers. Poor and low-income residents are encouraged to acquire skills to sustain their lives, and stable income injects new momentum into rural revitalization.
Social Etiquette and Civility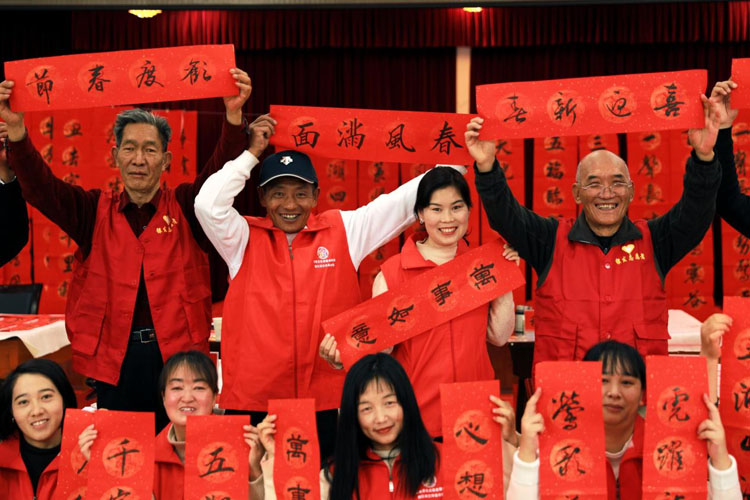 Rural revitalization is a profound revolution at both material and cultural levels. Nujiang has developed cultural practices with a local and modern essence in the new era by enhancing cultural and ethical work. Specifically, more cultural products and services are supplied; Grassroots officials explain policies in a way that villagers can digest and provide guidance and support to those in need; Activities such as training sessions and vocational competitions for villagers are organized. The prefecture also makes efforts to update outmoded and undesirable habits and customs, educate the villagers to accumulate wealth and improve the rural living environment. The result has been upgraded enthusiasm among villagers of all ethnic groups in the prefecture, stimulating endogenous impetus and enhancing rural civilization.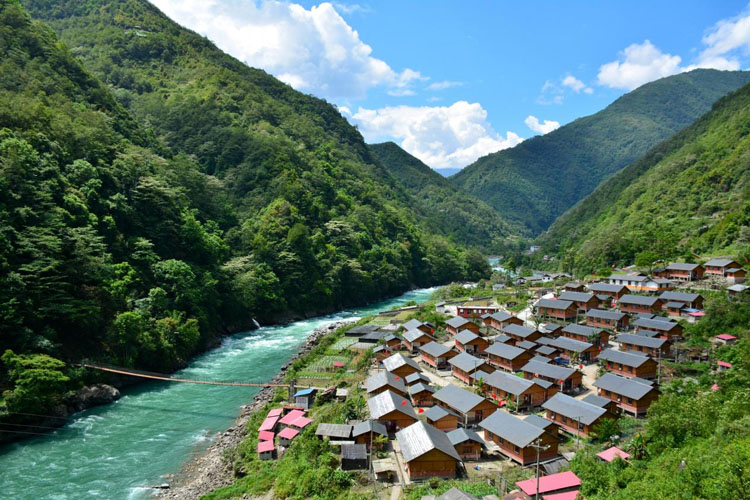 Nujiang shares a border with Myanmar to the west. For a long time, Nujiang has been committed to carrying out border defense duties by consolidating the joint efforts of the Party, the government, the military, the police, and civilians. It continuously deepens grassroots governance and strives to build a safer prefecture that is prepared to address natural disasters and emergencies, and ensures food, medicine, and production safety. Nujiang is advancing towards the goal of building modern border villages with solid development foundation, booming industries, beautiful environment, happy life, safe border and strong Party building.
Ethnic Unity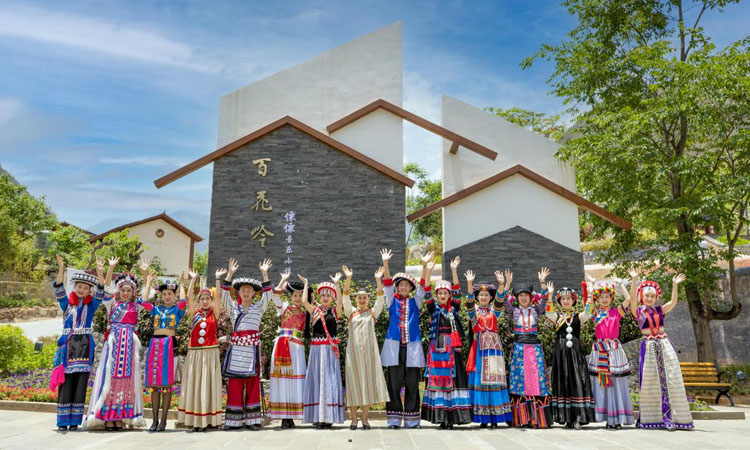 Nujiang is home to 22 ethnic groups, and ethnic minorities account for more than 90 percent of its total population. Some ethnic groups including Drung, Nu, Lisu, and Pumi still at a late stage of primitive society when the People's Republic of China was founded in 1949 have since leapfrogged to socialism and then again made more great strides to shake off poverty. The infrastructure of ethnic minority areas has been upgraded, industries developed and expanded, public education and healthcare service systems refined, and people's living standards greatly improved. All these efforts strengthen the foundation of ethnic unity of the prefecture. In January 2021, Nujiang was designated as a National Demonstration Area for Ethnic Unity and Progress because it set an example of forging a strong sense of community for the Chinese nation.
Implementation of these efforts to consolidate and expand the achievements of poverty alleviation in coordination with rural revitalization has made the Nujiang people's sense of gains, happiness, and security more substantial and sustainable.