Heroes Light up Zhangjiakou's Night Sky
Text by
Ma Lei
Photographs by
Li Chenguang and Liu Zheng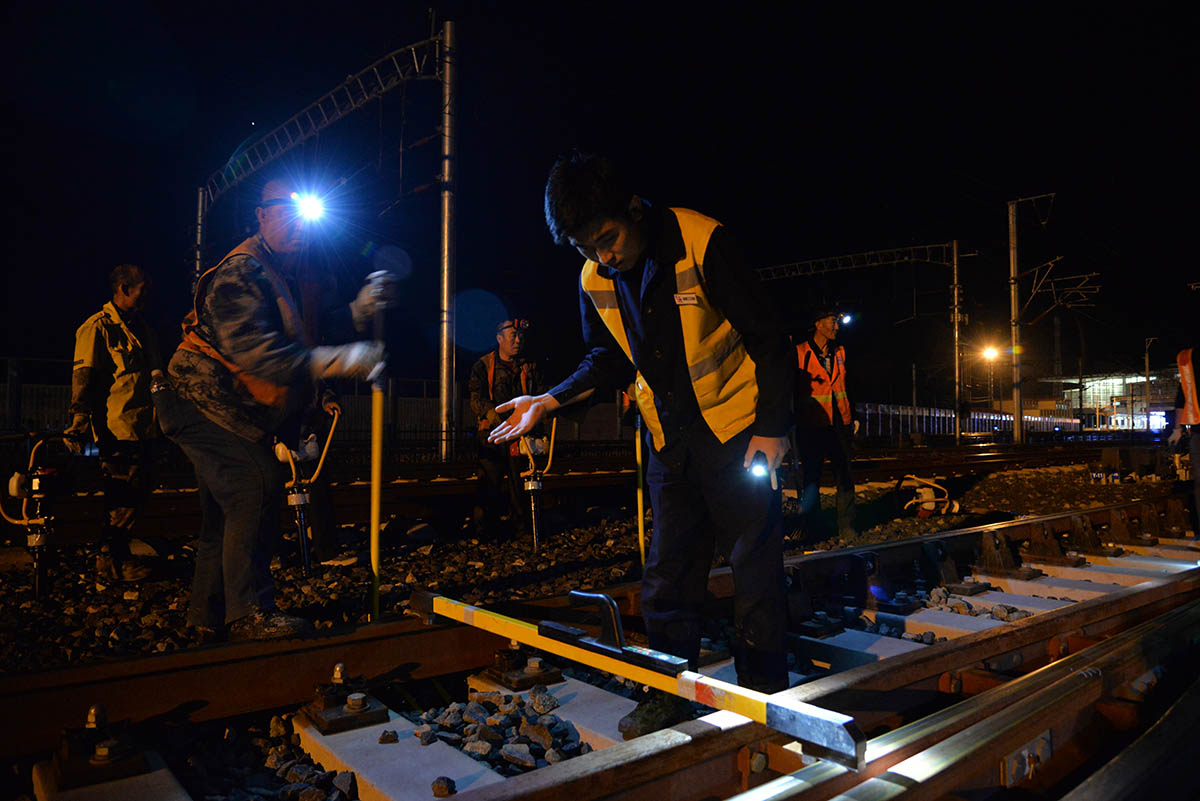 "What keeps you working hard night after night regardless of tiredness and darkness?" There are a group of people who work at night when others are sound asleep. They go to work at dusk and return home at dawn, living a mode of life that is totally different from that of others, only to ensure the safe and comfortable trips of millions of passengers. They are carriage maintenance workers from the Zhangjiakou Railway Engineering Section.
The safe and steady operation of high-speed trains hinges on the comprehensive examination and maintenance of railway track equipment. Because high-speed trains run during the daytime, maintenance workers can only start their work in the evening when trains stop and most people are home from work. Since the Beijing-Zhangjiakou High-speed Railway officially began operation on December 30, 2019, the Zhangjiakou Railway Engineering Section has undertaken the responsibility of equipment maintenance for the railway. The section makes plans and deploys staff to check track equipment with precision instruments every night and the dimension error must be smaller than 0.1 millimeters. Any hidden trouble will be reported and registered for maintenance. The new railroad faces its first flood season this year. The Zhangjiakou Railway Engineering Section has refined its working process and organized maintenance and renovation work several times to ensure the track equipment withstands possible flooding.
Behind each safe trip of the high-speed trains on the Beijing-Zhangjiakou rail line is the selfless dedication and contribution of these night workers. Their perseverance and sense of responsibility is inspired by their original mission to guarantee one hundred percent safety of trains and passengers and they will continue to unswervingly devote themselves to equipment maintenance. They are guardians of railway tracks and heroes who light up the night sky.