Lessons from Yuanyang
Text by
Helena Villar Segura
Photographs by
Helena Villar Segura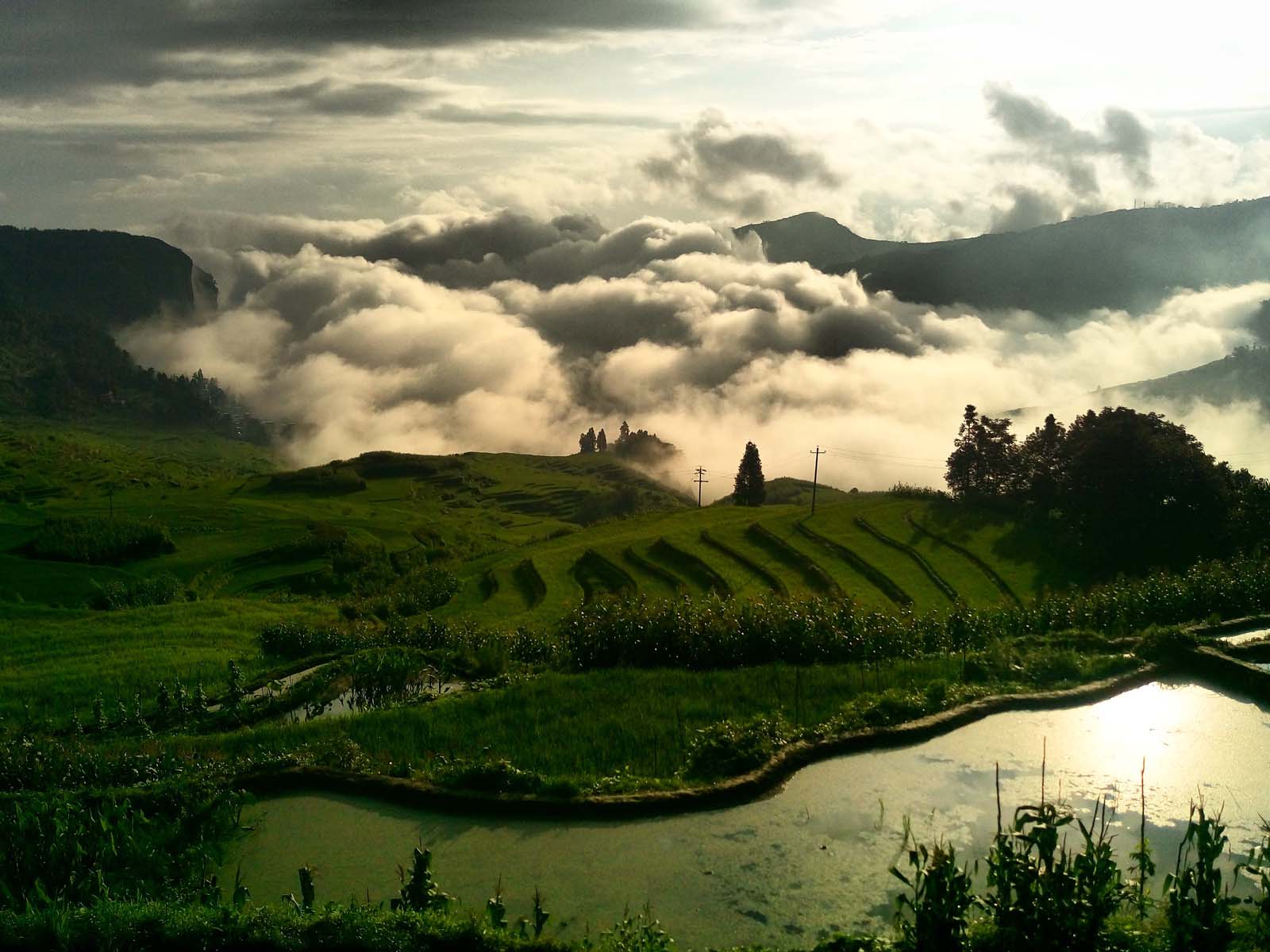 I have always thought that Chinese people wake up earlier than those in any other place in the world. I don't really know why, but even before the sun is up, locals have started their days. Maybe because of that, when I travel in this amazing country, I always do the same.
Last year, on July 4, I took public transport to the bus station in Kunming at around 6:30 in the morning. I had arrived the previous night from Fuzhou, in Fujian Province, where the humidity stuck to the stones and soaked the body. I felt really thankful for the cool weather that had welcomed us in the southwestern province of Yunnan, a land that leaves nobody unmoved. Our first stop was Yuanyang. From Kunming to the terraced paddy fields there was a really long journey by road, but even along the route, the landscapes were stunning. We reached the hostel late in the evening; the darkness was complete. There were no lights, no strong sounds— just water flowing and some insects flying around. We were exhausted, but so hungry that we couldn't sleep until we had eaten something. There, we had our first culinary experience in Yunnan. The food was extraordinary. The flavor of the vegetables was rich and fresh, and the recipe was unique, different from anything else I had tried before. Thinking already of the breakfast and the coffee I would have the next morning, I went straight to bed. When I closed my eyes that first night in Yunnan, I couldn't help thinking that I had arrived in a different universe. And I was right.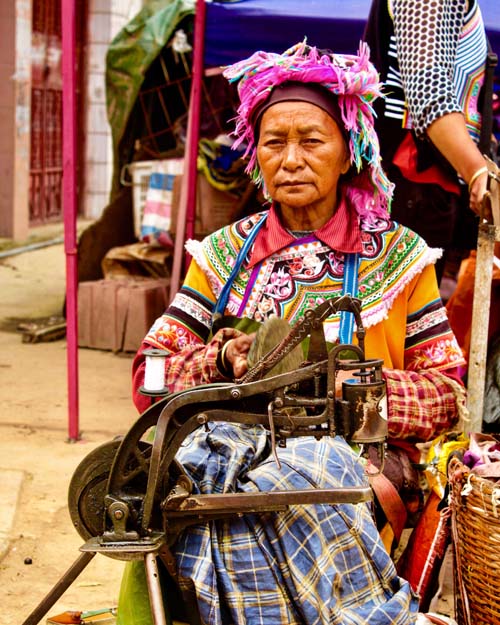 The next morning, we went to a place just in front of the terraced paddy fields in Duoyishu. The fields were wrapped in a morning haze and the sun wasn't yet up when we arrived. We sat and said nothing: thinking, looking around and waiting. All of a sudden, the mist dissipated, just as the sunlight appeared. Just as I had seen before in pictures and paintings, but never in reality, a mix of colors fell over the scene: orange, pink, red, blue, yellow and pure green—a vivid and intense green. Hundreds of paddy terraces, the result of generations of hard work, opened up before us. They seemed to move in front of our eyes. The effect of the clouds flowed up and down the hill, the fog spread to the top of the mountains and eventually disappeared, and the sound of the silence… It's been almost a year, and I still can't forget that feeling. We left without even mentioning what we had just seen. I guess we just wanted to fix that moment in our memories, or maybe think about it privately; or, perhaps, to think nothing and just enjoy the peace of the land, so far from our daily routines. I'm certain we all knew that such a place was something we would never forget.
Once we arrived at a guesthouse restaurant, the environment completely changed, and laughs and jokes arrived with our breakfast. Through the huge windows of the place, we had an incredible panoramic view of the valley. Far below, a few locals walked among the rice, wearing boots and simple clothes. Water buffaloes worked the land, slowly and calmly. I glanced at my cup of coffee and smiled. There was nothing missing. A very light body and an amazing, fruity aroma define the coffee from Yunnan. The aroma is similar to that of beans from Guatemala or Honduras, but we found the body quite special. In fact, we were drinking it for the whole trip. Even now, I still sometimes think of it when drinking ordinary coffee here in Beijing, and I miss it as though I had been drinking it for years, even though it was just a few days.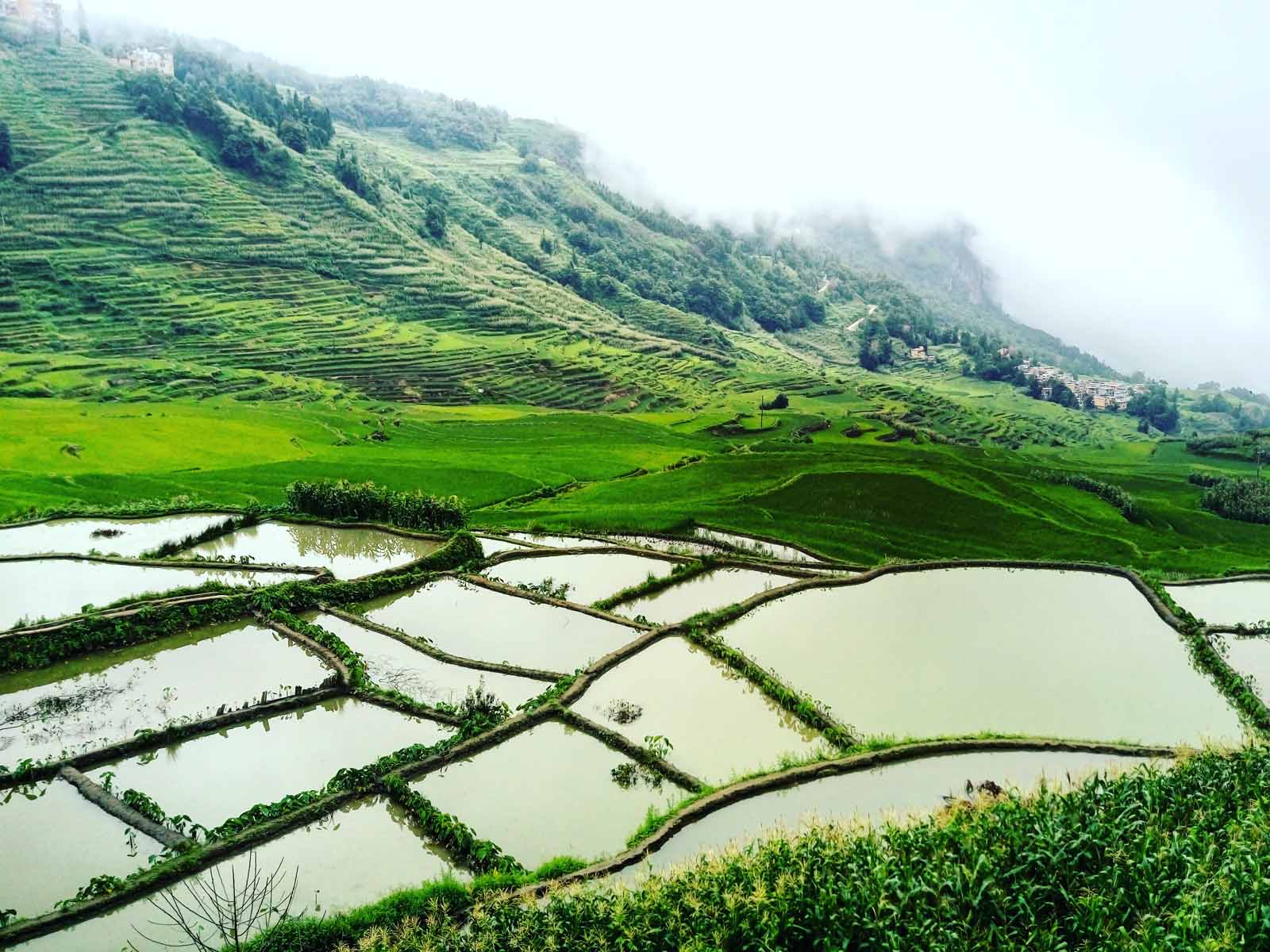 The owner of the guesthouse was a young, active guy from Fujian Province. I don't remember his name, but during those nights we spent at his place, I called him 'laoban'. He moved there because he thought Yunnan was China's most beautiful province. I haven't seen them all, but I have to admit that, so far, I agree. Magic was created there; I'm sure.
That morning I discovered the minorities living there; children, adults and elderly people wearing different costumes, playing and walking together, belonging to different ethnicities but to the same place. When I look back and remember them, I see nothing but pure feeling. I see lessons coming from them, lessons that cannot be found in books, schools or universities. I see friendly people and happy children. I see honesty, hard work, persistence and experience in their eyes. For those few days, I shared a piece of their lives and culture, ate their unique food, saw their incredible clothes and walked their lands. On our last day, after visiting Quanfuzhuang Village, relaxing here and there, drinking coffee, trying specialty dishes, writing, reading and talking, we went to Laohuzui, to see the sunset and say goodbye to this amazing mountain town. Again, a magnetic combination of colors and sounds made us fall in love with everything around us. Nothing else mattered at that moment. Somehow, when you admire that kind of place, you realize you are so small, so insignificant, and so brief. There are massive places hiding in the world, and when you are in front of them, you can feel how big they are. The rice terraces in the south of Yunnan Province are one such place. Experiencing them is not just good: it is something that happens only once.