People, Architecture, Technology
Text by
Zoe Zhao
Photographs Courtesy of
CADE 2019
In early November, China Architecture Design Expo 2019 (CADE 2019) kicked off in Shanghai. Jointly hosted by the Architectural Society of China, Messe München GmbH and MMU BAU Fenestration Co., Ltd., CADE focuses on architectural designers and attracted massive attention with its Beijing debut last year.
With the theme of "People, Architecture and Technology," CADE 2019 featured five themed exhibitions, three special exhibitions, BAU Congress China and 15 CADE architect salons. It attracted participation from many well-known domestic and international architectural designers as well as China's top architectural design institutes. CADE 2019 highlights the great changes that have taken place in architecture since the founding of the People's Republic of China in 1949 and emphasizes cross-cultural communication and the integration of technology and art.
China Pictorial recently interviewed Qi Bin, deputy chief architect of the Architectural Design and Research Institute of Tsinghua University, and Martin Jochman, founder and chief design director of JADE+QA, both key figures at CADE 2019. Qi has studied abroad for many years and participated in many international projects. His has worked on many public projects in recent years in China including the shooting range venue for the 2008 Beijing Olympics and the Xuzhou Art Museum. Martin Jochman has enjoyed a 40-year career of designing and building. For Chinese people, his most well-known international project was probably InterContinental Shanghai Wonderland. In 2013, Jochman established a studio in China and offices in both Shanghai and Hong Kong. With international perspectives and rich experience in architectural design, both Qi and Jochman have developed unique understandings of the relationship between people, architecture and technology.
China Pictorial (CP): As an expo highlighting the latest trends and developments in global architectural design, how do you see CADE standing out among its peers?
Qi Bin: Scanning present social development, it looks like the latest communication technology, artificial intelligence and big data are bringing on a new global technological revolution. Architectural design as an industry is facing both challenges and opportunities. In my opinion, CADE should shift more attention to the influences of the latest social changes and technological development of architectural designs as well as the subsequent changes in people's use of architecture. Of course, CADE should also be involved in disseminating advanced industrial information such as the latest construction technology and products to architects in a timely and accurate manner. The expo should strive to become a platform to update architects' philosophy, knowledge and information.
Martin Jochman: In my opinion, CADE can lead by emphasizing the importance of interconnection between architectural professionals on the global level and maintaining the quality of international speakers and presentations on the latest exceptional examples of architectural progress. Learning from each other and showcasing new ideas, new materials and new technologies are key to moving forward for all architects and are important in terms of improving the public understanding of the importance of excellent and innovative design.
CP: In your opinion, how do people, architecture and technology influence each other in China today?
Qi: Architectural design should be based on interactions between natural environment and society and culture. Improvement of the human living environment is rooted in a balanced and mutually-reinforcing relationship between the natural environment and the cultural environment.
Therefore, the natural environment and human wisdom should play a bigger role in architectural design. When it comes to resource allocation, people should think more of the future and balanced development. Technology application in architecture not only addresses pressing problems facing us today, but also expresses our attitude towards the future and our emphasis on humanistic spirit. Architecture should help maintain cultural diversity and traditions, emphasizing designs' positive influence on unique local environments, materials and traditions. Architectural design should promote a healthy lifestyle for human beings, in harmony with the nature, promote sustainable consumption and production modes, and provide people with more space to fulfill their spiritual needs along with their material needs.
Jochman: Innovative technology fuels progress in architecture, which is essential for improving the quality of people's living environment. China has grasped the importance of being at the forefront of all aspects of technology, especially digital, and this can be seen in fast progress of development of planning and architecture in the last 20 years, from copying styles and experimentation with shapes to developing sustainable and functional solutions with locally appropriate context.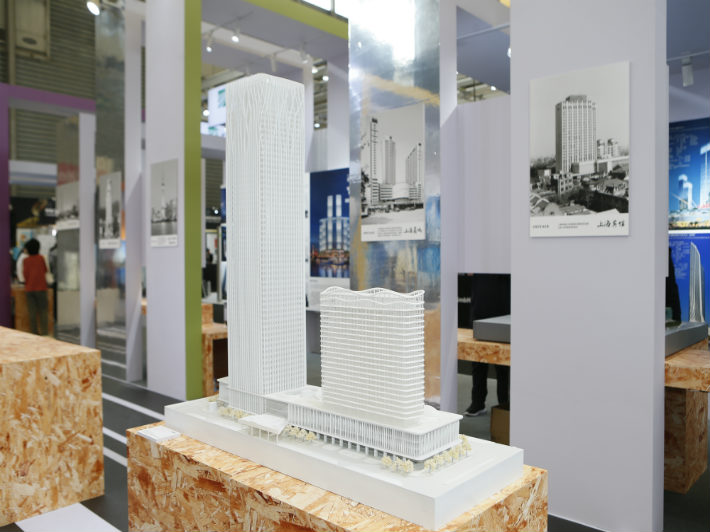 CP: What are the major opportunities and challenges facing China's architectural design today?
Qi: The rapid development of China's architecture in recent years has provided architects from both China and beyond with abundant opportunities. China's architecture has become an unavoidable topic in global architectural circles. With an increasing number of good architectural works, the cultural environment of China's architecture is also quietly changing. The architectural aesthetics in Chinese society are improving alongside ordinary people's understanding and appreciation of architecture. These changes serve as an important driver for the continuous improvement of Chinese architects' creations.
Showcasing modern China through architectural design is the major challenge facing the industry today. Architects and the public should jointly construct and safeguard a Chinese architectural culture rooted in traditional Chinese culture that absorbs and draws on advanced international ideas and methods. We must maintain our cultural heritage while constantly moving forward.
Jochman: The difference between my approach to design on my early projects in China in 2002 and now is huge. My first project was Thames Town in Songjiang, Shanghai. This was the "foot in the door" and we were all learning how to work with Chinese clients and design teams. This project was a great learning experience that taught me what is possible and what is not in the country, leading to more and more involvement in China with most clients wanting a "landmark" building to put their city and organization "on the map."
The most remarkable difference between my work here and in the UK has been the speed of decision making and the positive attitude of the planning authorities enabling fast progress of the design. The opportunities in China are many. The focus now is on regeneration and redevelopment with emphasis on rural areas of China. However, challenges remain, especially finding ways to eliminate or reduce the environmental damage caused by so much development. Here the challenge is often utilizing already damaged "brownfield" industrial sites and finding new ways to preserve precious natural resources.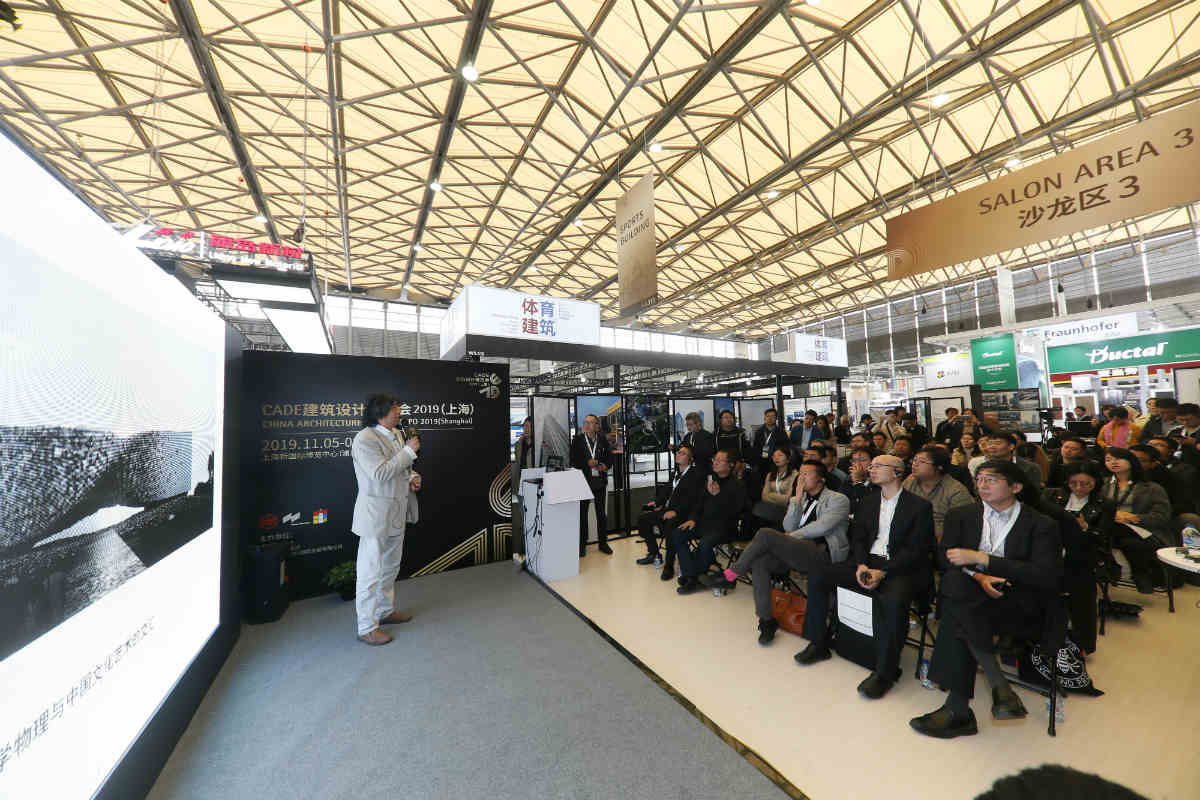 CP: Since the 1990s, China's architectural design market has become increasingly open to the outside. How have international exchange and cooperation benefited China's architectural design industry?
Qi: International exchange and cooperation have been the driving force of progress in China's architectural industry for many years. Recently, international architectural firms have thrived in China. They bring fresh architectural ideas, mature design methods and comprehensive design systems, helping Chinese architects continuously improve through competition and cooperation with foreign peers. At the same time, more buildings with international standards have been completed in China, giving the general public access to more high-level architectural works, which tends to improve aesthetics and taste, in turn cultivating a better environment for the growth of Chinese architecture.
Jochman: The benefits to the architectural environment in China have been immense. In the busy days of fast development before the 2008 Beijing Olympics and the Shanghai World Expo in 2010, many foreign architects found the opportunity to create architectural masterpieces in China that inspired architects both locally and abroad.
The expanding trend of Chinese students going to study all over the world, especially in the UK and the United States, coupled with experience of Chinese architects working in foreign studios in China, has helped improve understanding of the importance of achieving contemporary architecture of world-class quality. From early experimentation with crazy shapes and outright copying of famous foreign buildings without much understanding of context, Chinese architects have developed through the interaction of cultures and embracing their own contemporary style based on technological progress with sustainability as an overriding factor supplemented by principles of local cultural context and history.