Read Books and Change the World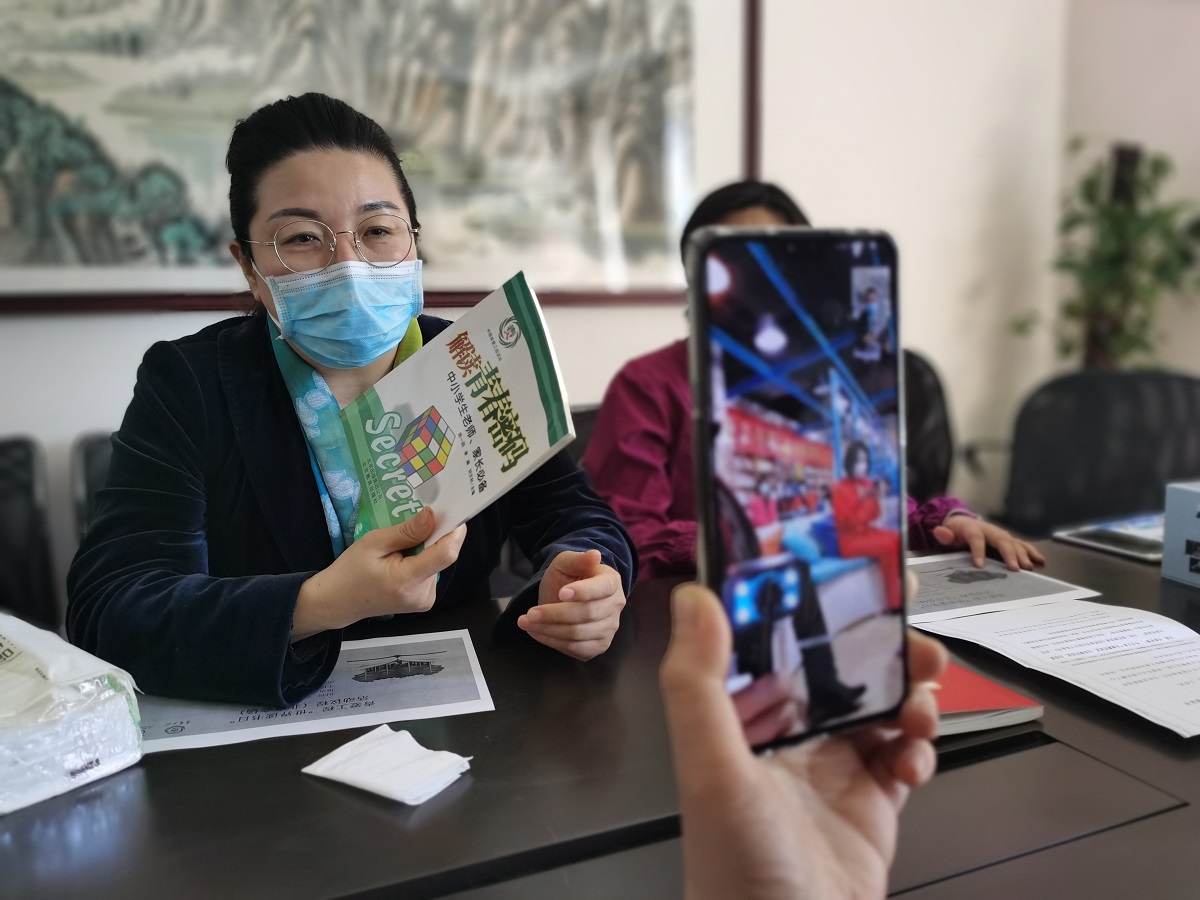 While the COVID-19 pandemic is raging, the world celebrated the 25th World Book Day. To celebrate the occasion, one hundred mothers around the world jointly released a letter To Mothers, conveying the message that the virus is ruthless, but there is always love in books. Reading between mothers and children around the world is a ladder for promoting love, mutual assistance and progress.
Initiated by Ms. Zhang Yinjun, CEO of the AIDS Prevention Education Project for Chinese Youth (APEPCY), Nishan World Women's Forum and Nishan Academy of Maternal Education, the "Mothers and Children Reading Books" campaign was held simultaneously in Beijing and Confucius' hometown of Jining.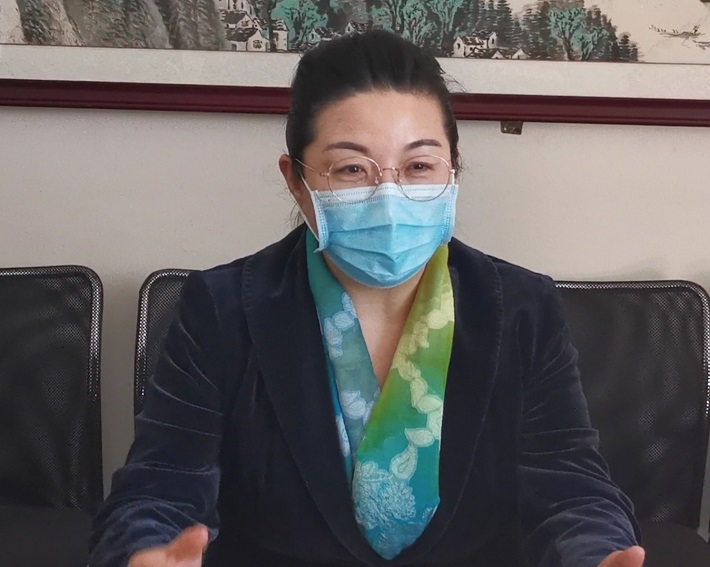 Marielza Oliveira, Director of the UNESCO Representative Office in China; Li Yiling of the United Nations NGO-UCT Cultural Center; Mariatu Kargbo, Sierra Leone China-Africa Friendship Ambassador; Alessandro Zamboni, Italian Restaurant Chairman; Nika, famous Russian hostess; French artist Pierre Alivon; American happiness tutor Linda Zhiying Song; Stavros Nikolakopoulos, President of the Greece Europe-China Relations Association; and Jovana Tripunovic, an education expert from Montessori, Serbia sent letters and videos to Ms. Zhang Yinjun to echo the initiative of the letter To Mothers, expressing deep concern about the global pandemic and condolences for the victims, and enthusiastically signed their support for the publication of the letter To Mothers. Anna Banas-Chen, a famous child writer in the United States, and her mother expressed their support for the "Mothers and Children Reading Books" activity through donating books.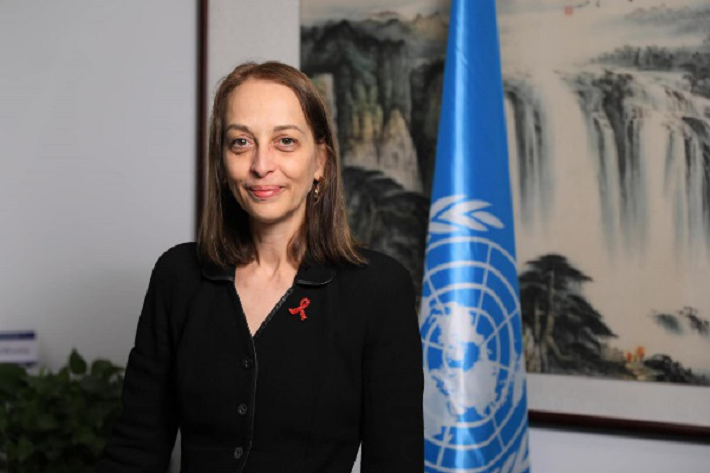 In a message to World Book Day and the Confucian Holy Land Reading Club, Ms. Marielza Oliveira said, "COVID-19 reduces our mobility and increases our social distance, but the magic of books helps us to transcend isolation and stay connected. Reading activates our imagination and gives us wings that let us fly to every corner of the world. When you are at home, pick up a book and read it alone, or with your children and family. Reading creates a sense of community and strength of unity, which is exactly what we urgently need to fight the virus." "Today is a day to celebrate reading," she continued, "so let's help our children grow up and develop a lifelong love of words through reading. We invite students, teachers and readers, as well as the staff of the book industry and libraries from all over the world, to prove and express their love for reading and its importance. We encourage you to interact through the topic World Book Day and share this positive message with more people."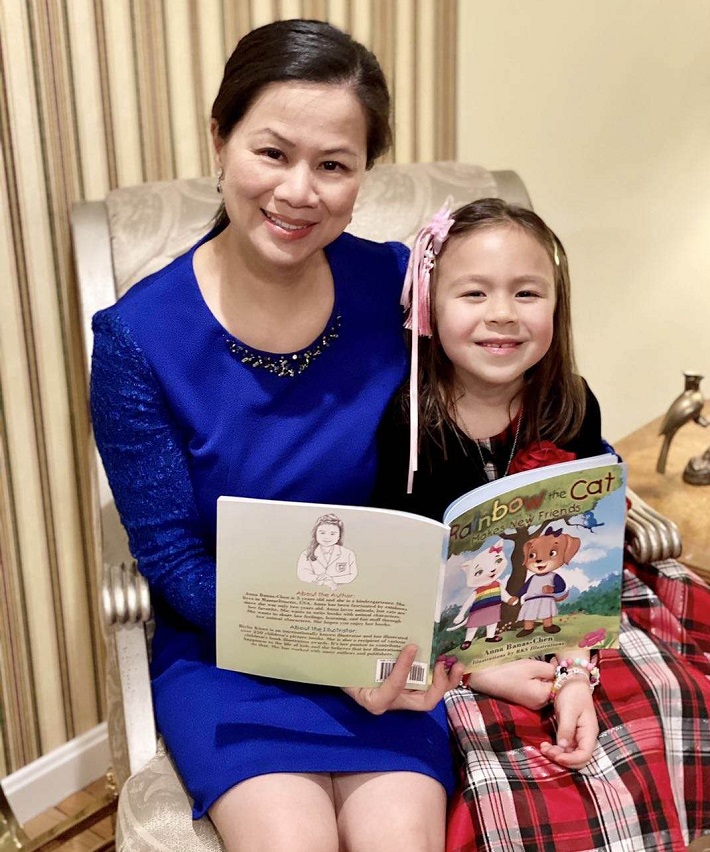 Anna, the famous author of Rainbow the Cat, said that the reading activity held by Zhang for mothers and children is very meaningful. Anna specially invited Jessica Wu (Yi Wu), Love Angel of APEPCY, to translate Rainbow the Cat into Chinese for this event, symbolizing the spirit of literary and artistic creation and collaboration regardless of national boundaries and race, and donated 10,000 copies of Rainbow the Cat to APEPCY.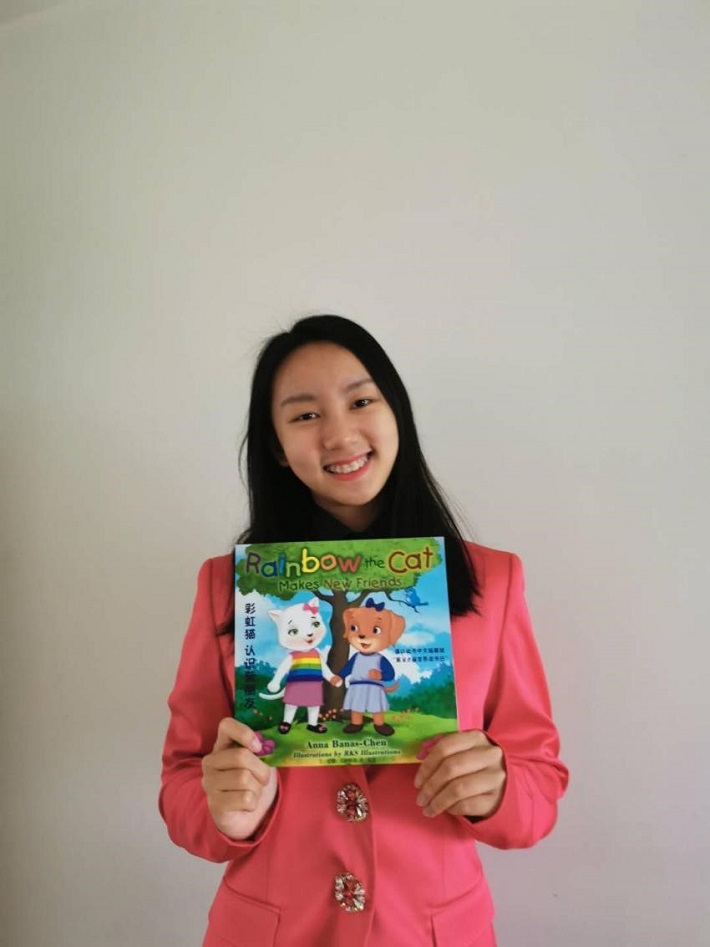 The letter To Mothers was released by World Book Day and the Confucian Holy Land Reading Club, and read out by a mother representative from Confucius' hometown.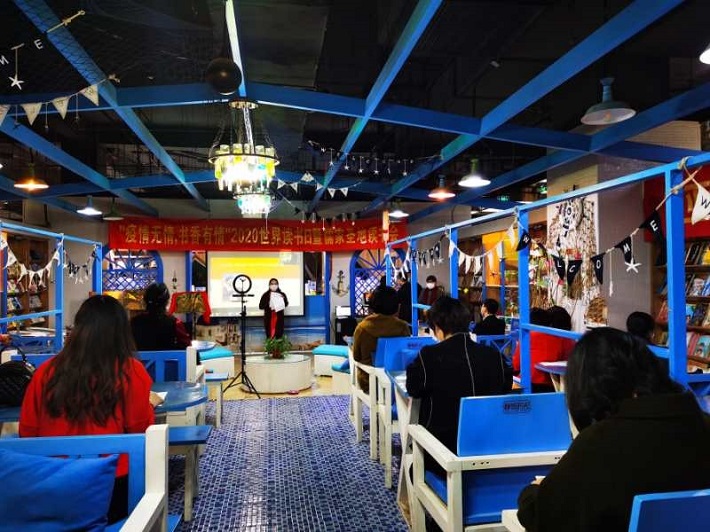 As of the morning of April 23, the number of signers to the letter To Mothers had reached 150. They come from Asia, Europe, Africa, Australia, America and other regions, including both working women and family women, most of whom are young mothers. They responded enthusiastically to the letter, believing that To Mothers represents their common aspirations. They were willing to contact more mothers through APEPCY, the Academy and Maternal Love Library so as to inject female vitality into the world.
When connecting with Jining from Beijing, Ms. Zhang Yinjun said, "COVID-19 has made us further realize the importance of reading, especially for mothers to read with their children, which is not only conducive to increasing the relationship between parents and children, but also helps to enhance the mothers' sense of responsibility. This pandemic has led to a large number of infections and deaths. The crisis tells us that family, friendship and mutual assistance are more important than anything else. During the pandemic, countries in the Confucian cultural circle in East Asia perform well. I think Confucius' benevolence and bigger-picture consciousness plays an important role in their fight against COVID-19."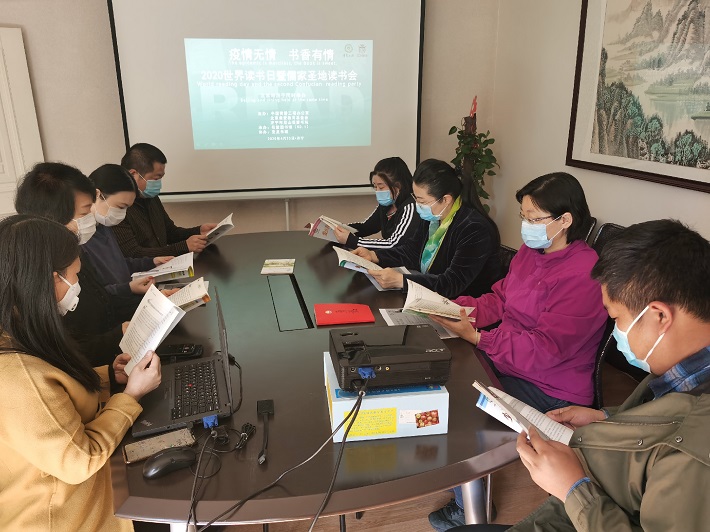 On World Book Day, the Beijing Changier Education Foundation encouraged students to read with parents, and launched a book donation campaign to help APEPCY schools and schools in poor areas.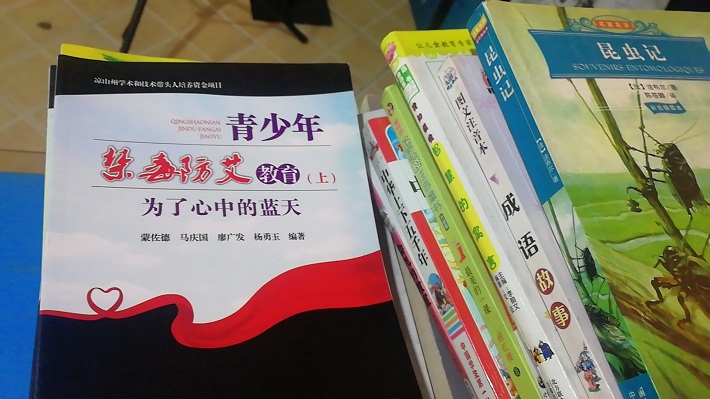 The first batch of donated book went to the first Maternal Love Library, which was recently established at Jining Yalong Book City. The first lecture of the "Confucius Mother Lecture Hall" was held at Jining Chongwen School. The world's first "Confucius Mother Reading Experience Base" was located in Nishan, the memorial site of the mother of Confucius. It is reported that Maternal Love Libraries will be established one after another at home and abroad, becoming an important platform for promoting mother-child reading.
The Confucian Holy Land Reading Club invited Mr. Gao Shuqun, a visiting professor from the Advanced Institute of Confucian Studies of Shandong University, to give an online lecture on the topic "Gathering of Knowledge and Maternal Love," winning wide acclaims. The book club also held video meetings with mothers in the United States and other places to share the mother and child reading experience across continents, relaying the reading passion and maternal love across the ocean in a tight epidemic environment.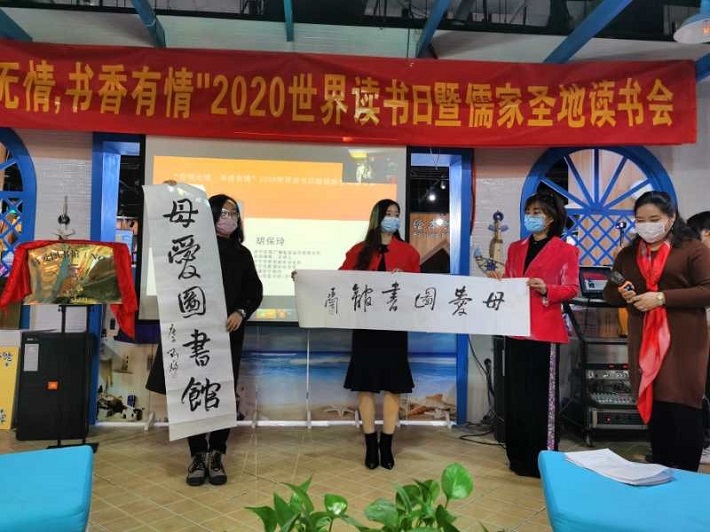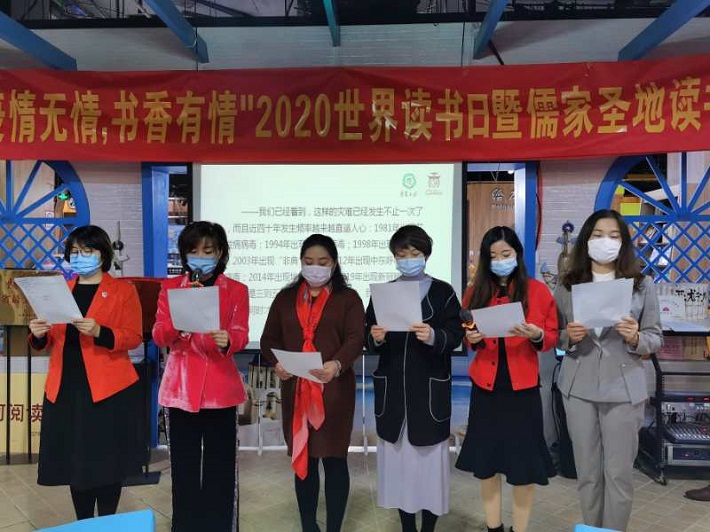 The full text of the letter To Mothers is attached.
To Mothers
April 23, 2020
Today is the 25th World Book Day. We will read out the letter To Mothers in Beijing and Jining, the hometown of Confucius. We are all mothers. At this special moment when the COVID-19 pandemic has infected more than 2 million people and killed more than a hundred thousand people around the world, we have agreed to solemnly express our feelings of pain and ardent expectations for the future of the world by issuing this letter To Mothers.
- We have seen that nature is taking revenge on us. We are all human mothers, we raise human beings, but our relatives and our children are being killed by the virus one after another.
- We have seen that such disasters have occurred more than once, and have become increasingly frequent in the past four decades: the emergence of HIV in 1981; the emergence of the Hendra virus in 1994; the emergence of the Nipah virus in 1998; the outbreak of the SARS in 2003; the emergence of the Middle East respiratory syndrome virus in 2012; the emergence of the Ebola virus in 2014; and the emergence of the COVID-19 virus in 2019. There is a virus outbreak almost every three to five years. We have to ask: when will such disasters end?
- Facing this grim situation, as mothers, we must speak together! This letter To Mothers by over 100 mothers around the world was initiated by Ms. Zhang Yinjun. As a mother, Ms. Zhang has long been committed to the prevention and treatment of AIDS among young people. HIV has killed tens of millions of human beings, and more people are living in the nightmare of AIDS. She witnessed such disasters and could not bear to see more. We are all ordinary people, but as mothers, we must be "tough". We can educate ourselves, we can educate our children and we can appeal to families, to society, to the government, to all people to take concrete action!"
On World Book Day, we advocate that the action of global mothers begins with reading. Let's share books and live up to the times!
- We make it clear that literacy and reading is the starting point of human civilization and the starting point for mothers, children and everyone to rise out of ignorance. We firmly believe that mothers' reading and teaching their children to read is an important ladder of human progress!
- We make made it clear that we should teach our children to protect the environment, cherish the earth and respect, conform to and protect nature with awe at all times.
- We make it clear that we should teach our children to respect life, feel awe for life, cherish themselves, care for others and let life shine.
- We make it clear that we should educate our children to be the first people responsible for their own health. Popularize disease prevention knowledge, pursue a healthy lifestyle and cultivate a rational and peaceful state of mind. Make life fuller and better!
- Mothers all over the world, let's act together!
APEPCY and its affiliate, the Beijing Changier Education Foundation, are comprehensive non-governmental public welfare organizations dedicated to youth AIDS prevention and education and poverty alleviation. Founded by Ms. Zhang Yinjun in 2006, they have more than 1,000 directly affiliated cooperative schools in various regions of China. The "AIDS prevention model of sex education" has been affirmed by UNAIDS and recommended for promotion in all regions of the world. Under Zhang's leadership, the Beijing Changier Education Foundation was granted special consultative status with the United Nations Economic and Social Council in 2018. The public welfare cause of AIDS prevention and control education, and the cause of women's liberation and empowerment based in Confucius' hometown, both of which Zhang led, have been affirmed and supported by the Chinese government, UNAIDS, UN-Women, UNESCO, UNICEF and other international organizations.