Right on Track: 2018 Spring Festival Travel Rush Kicks Off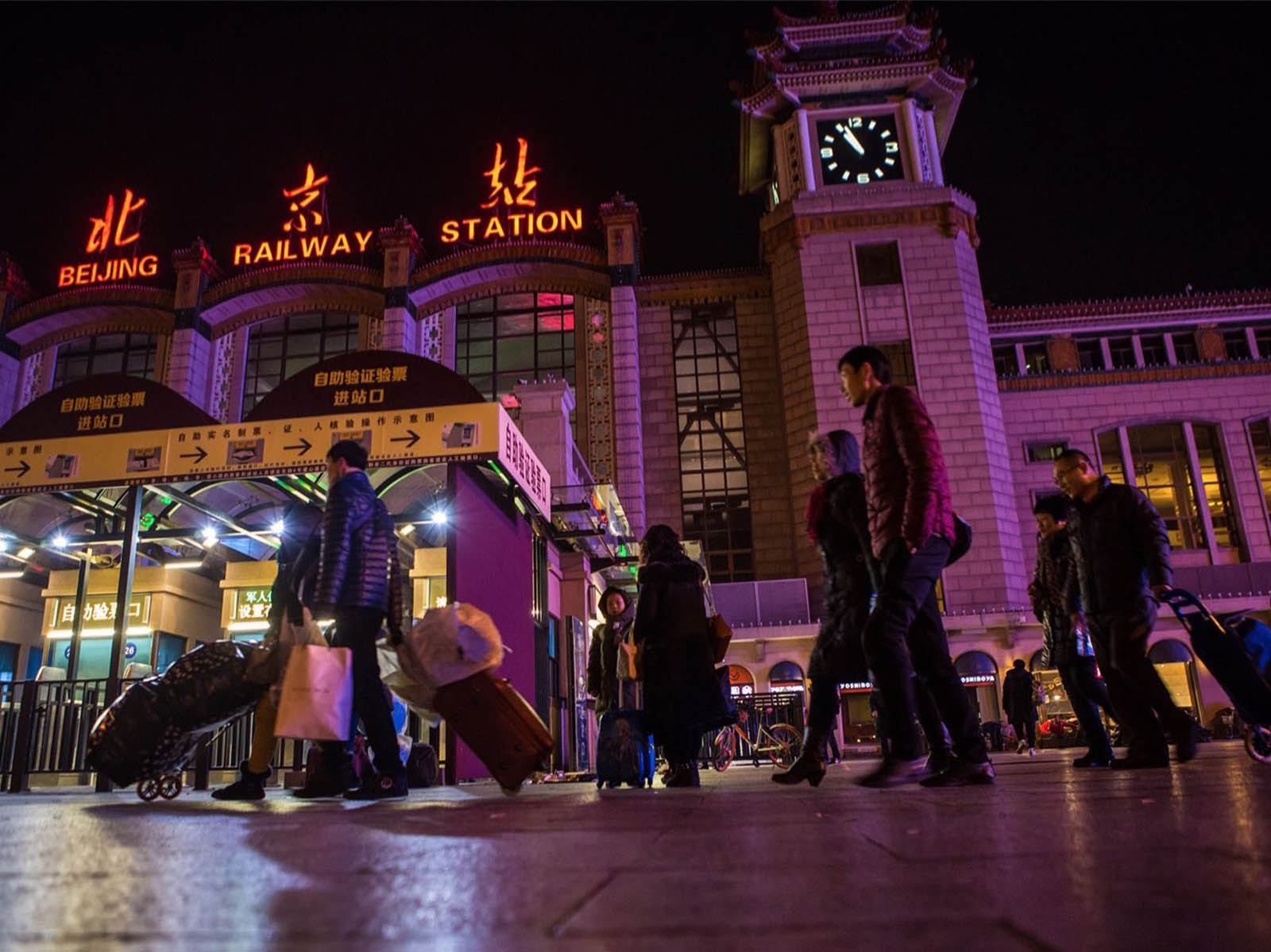 Hundreds of millions of Chinese are returning to their hometowns or traveling around the country as the Spring Festival is approaching. The festival, also known as Chinese Lunar New Year, falls on February 16 this year.
To ensure a smooth Spring Festival travel rush, China will take multiple measures, said Lian Weiliang, deputy head of the National Development and Reform Commission (NDRC), China's top economic planner, at a press on January 31.
About 2.98 billion trips are expected to be made during the travel rush between February 1 and March 12, Lian added. The figure is about the same as that of the last year.
During the period, road trips are predicted to reach 2.48 billion, dropping 1.6 percent year on year; train trips are likely to exceed 390 million, up 8.8 percent year on year; air travel will likely top 65 million trips, surging 10 percent year on year; boat trips are expected to reach 46 million, according to the NDRC.
"Around three billion trips during the 40 days will be a big test for the country's transportation departments," said Liu Xiaoming, an official with the Ministry of Transportation.
Transportation authorities are prepared for the huge pressure on the transportation system brought by the travel rush, said Lian.
To enhance the railway transportation capability, an additional 1,152 and 1,330 train services will be scheduled before and after the festival respectively, on the basis of 3,819 operating trains every day, according to Li Wenxin with China Railway Corporation.
An additional 177 high-speed train services will be scheduled to operate every night, which will carry 100,000 more passengers per day, Li said.
China's railway network extended to 127,000 kilometers at the end of 2017, which includes 25,000 kilometers of high-speed railway. In 2017, more than 3,000 kilometers of new rail tracks were put into production, which Li said would further reduce pressure on transportation.
The aviation authority also plans to schedule additional 30,000 flights during the travel rush on the basis of about 14,500 flights every day, said Wang Zhiqing, deputy head of the Civil Aviation Administration.