The Nujiang Miracle: Poverty to Prosperity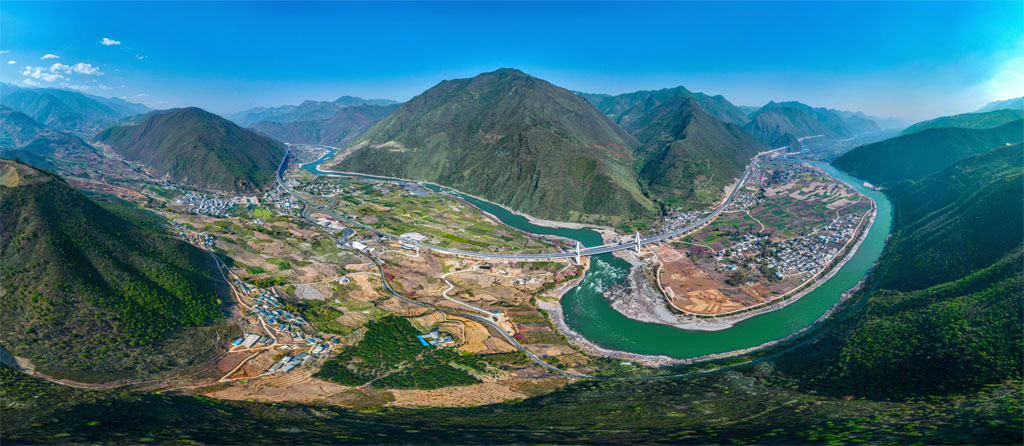 Enjoying an affluent life is a common aspiration for human societies, but poverty has been a persistent problem all over the world.
Nujiang Lisu Autonomous Prefecture, located in the Hengduan Mountains, was once a "land of extreme poverty" in Yunnan Province. Mountains and canyons account for more than 98 percent of its land area, forming a precipitous topography characterized by "four mountains flanking three rivers." Of its population of 554,700, more than 90 percent are from ethnic minorities and 60 percent "directly transitioned from late primitive society to socialist society" after the founding of the People's Republic of China in 1949. In the past, poverty was across the entire region, caused by harsh natural conditions and lack of ability intermingled, resulting in a poverty rate as high as 56.24 percent.
"Not a single ethnic group should be left behind in China's drive to build a moderately prosperous society in all respects." Since the 18th National Congress of the Communist Party of China (CPC) in 2012, the CPC Central Committee with Xi Jinping at the core has placed poverty alleviation atop the agenda. Under the instructions and care of Chinese President Xi Jinping, also general secretary of the CPC Central Committee, the Nujiang Lisu Autonomous Prefecture in Yunnan has seen tremendous changes over the years.
Such a miraculous transition could have taken a thousand years. Poverty eradication, which was once an impossible dream, has come true in Nujiang.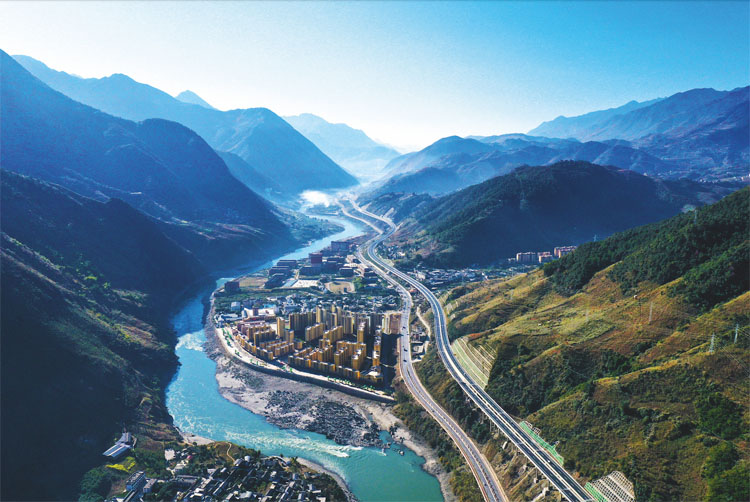 From a prefecture without airports, expressways, railways, water transport and pipeline transport to a hub radiating expressways, highways, and bridges, Nujiang has achieved a historic transformation in transport infrastructure. All impoverished residents formerly living in inhospitable areas featuring steep mountains, deep valleys, frequent geological disasters, and inconvenient transport, who accounted for one-fifth of the prefecture's total population, have been relocated and moved into new houses.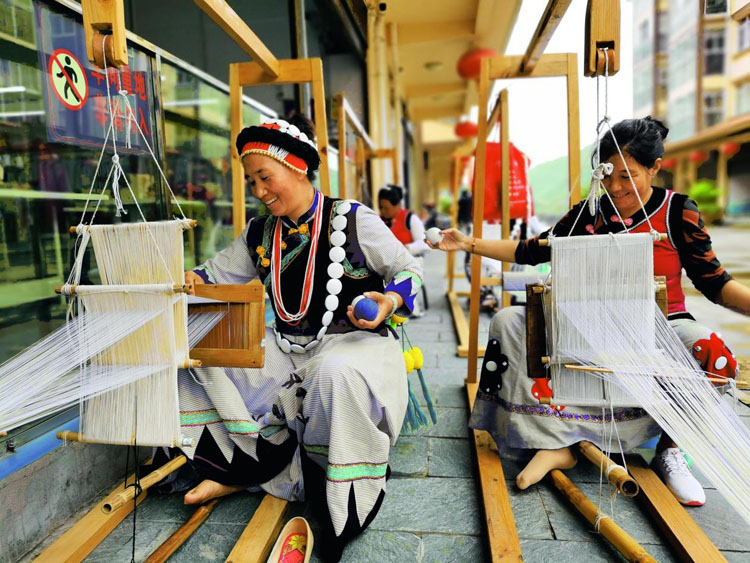 In the past, excessive logging and land reclamation caused severe damage to the ecosystem. In recent years, however, Nujiang has walked a path of sustainable development through measures such as returning farmland to forests, restoring vegetation, consolidating ecological resources, and building beautiful homes. Leveraging ecological conservation, local people shook off poverty and achieved affluent lives.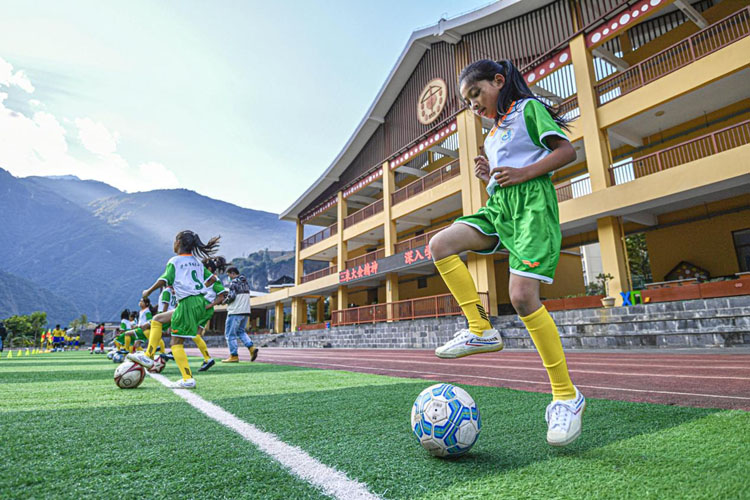 In the past, local impoverished people lacked access to education and medical care. In recent years, Nujiang has spared no efforts to improve educational and medical facilities, strengthen teaching team, and reduce school dropouts, so as to stop intergenerational transmission of poverty. Today, every village has been equipped with a standardized clinic, and basic medical insurance and critical illness insurance cover all urban and rural residents, preventing people from falling back into poverty due to illness.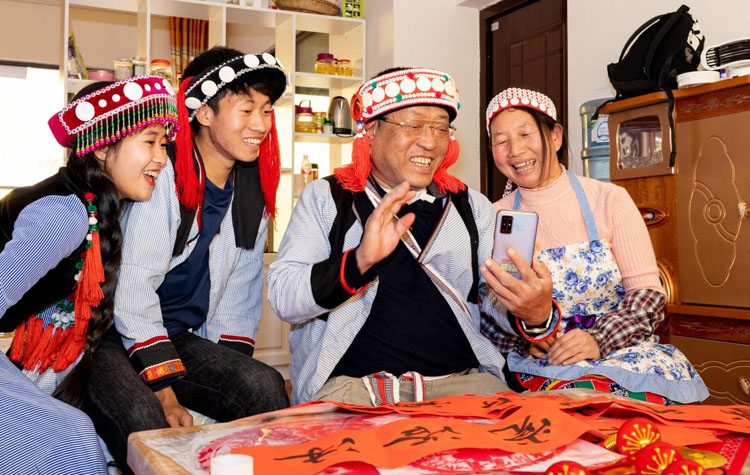 From slash-and-burn farming to modern agriculture, from rattan rope bridges to suspension cable bridges, from mountain seclusion to access to every corner of the world, from reclaiming farmland from forests to promoting ecological conservation, from living at the mercy of nature to guaranteeing social security… 269,600 rural poor people and four severely impoverished counties in Nujiang have been lifted out of poverty, with all residents of the Drung, Nu, Lisu and Pumi ethnic groups emerging from poverty. The entire prefecture has eradicated absolute poverty.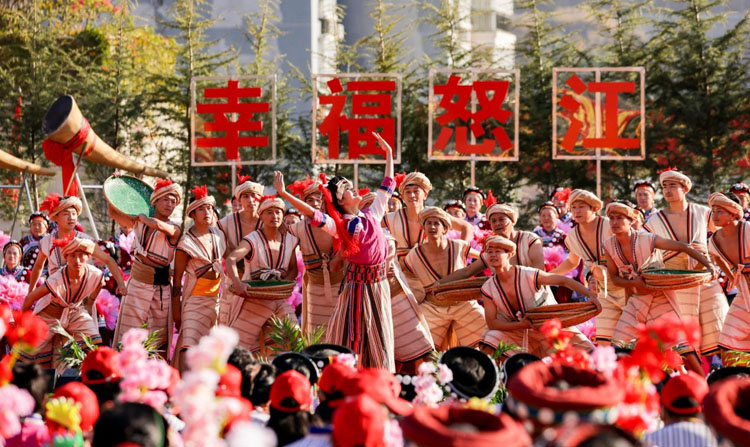 A flagship component of China's poverty alleviation drive, Nujiang's successful escape from poverty has provided a live sample for China and the world. Both Nujiang's achievement in poverty reduction and its efforts to consolidate the fruits have vividly demonstrated China's experience in combating poverty.
Shaking off poverty is not the finish line but the starting point of a new life and new endeavors. Today, Nujiang has sounded the bugle for rural revitalization and high-quality development. It has embarked on a new journey towards a brighter future.