Valiant Effort Pays Off in Overcoming COVID-19
Text by
Herve Mewenemesse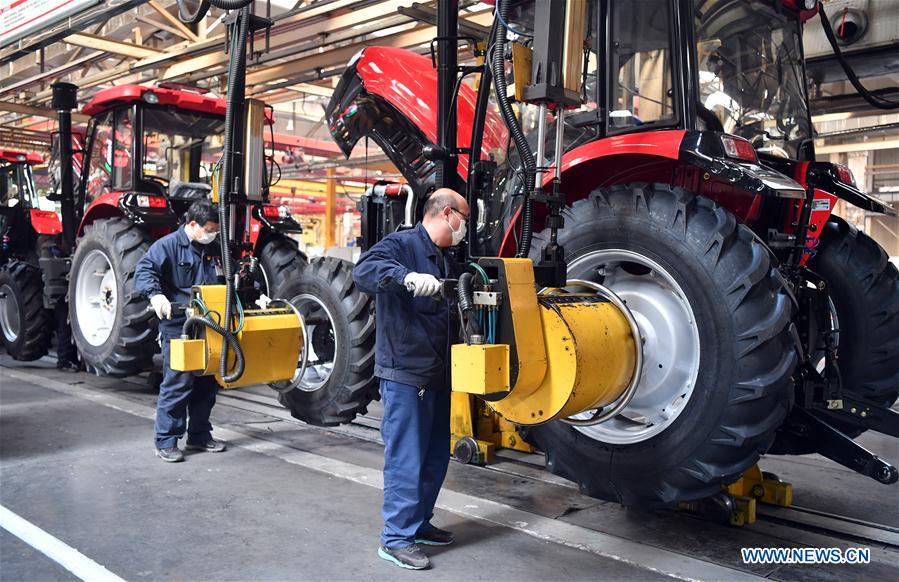 The emergence of COVID-19 was the biggest setback hitting China during the celebration of the Chinese Lunar New Year in 2020. This epidemic disrupted the festive mood, but it did not deter the valiant Chinese people who joined in the fight against the novel coronavirus. Their collective efforts have yielded encouraging results as we notice with admiration the gradual resumption of activities in less affected cities such as Beijing where I have lived for almost three years. As a foreigner living in China, even if encountering this situation for the first time, I have always remained optimistic because I am convinced of China's capacity to overcome this epidemic.
Daily Life in Order
As a doctoral student, I spent most of my Lunar New Year vacation in my room reviewing academic papers. My days often ended with some sports stretches to keep my body healthy and daily cooking allowed me to enjoy good meals.
I received phone calls and chat messages on daily basis from my family and friends in my home country Togo and elsewhere to hear from me about the development of the epidemic. My peaceful mood reassured my loved ones. Some of them asked me why I was not coming back, and I had them understand that I wanted to stay with China and the people who hosted me as a family member here.
I always hold that when life allows us to be involved in certain situations, we must face them rather than run away. I always believe that the valiant Chinese people will overcome this virus.
In the Xitucheng area where my university is located, I can see daily life improving. Activities are gradually getting better with appropriate control and prevention measures. Access to cooking ingredients and takeaway food is becoming easier compared to the early days of the crisis. We can easily place orders online and receive them quickly.
Sales around the university are more and more visible although it should be kept in mind that health protection and control measures are still in place. My university has, for example, provided us with free masks and we can get more upon request. The entrances of the university remain blocked for people from outside. The delivery guys of online orders are subject to temperature measurements and control before they are allowed to drop our packages in the pick-up places. The corridors of our apartments are disinfected every day. We report our state of health twice a day to our dorm and class managers. All of these measures put my mind at ease.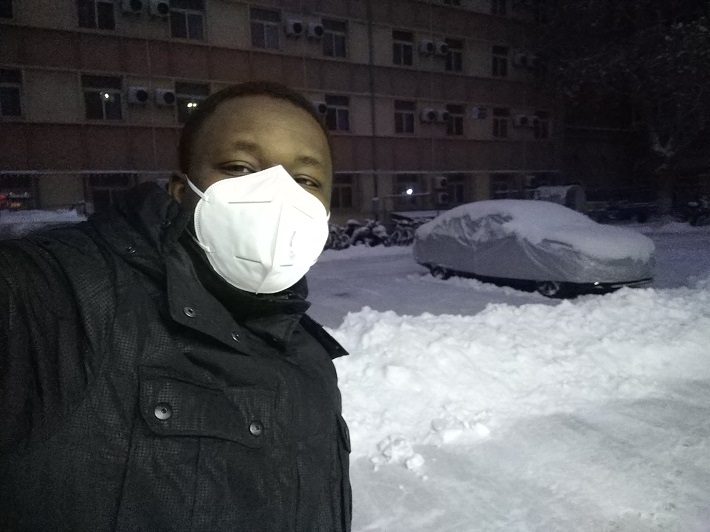 China's Impressive Efforts
After the strenuous efforts of the whole country, a positive trend has emerged. The prevention and control of the epidemic is constantly improving the situation and the resumption of work is accelerating.
Some online courses have started in my university. Students in the final year of research continue their study as frequent videoconferences are ongoing with their tutors. Some of my friends in Beijing told me that they had resumed work, mostly from their homes, some going to their workplaces a few days of the week. People in this country have managed to maintain a good working dynamic.
China has spared no effort and no expense and used all its knowledge to fight COVID-19, curbing this ordeal with transparency and credibility. By forming a central steering group on epidemic prevention and control and sending a central guidance team, the Chinese government ensures the effective prevention and control of the epidemic. I am really impressed by the thousands of medical professionals who volunteered to venture into Wuhan, the epicenter of the epidemic, to fight the virus.
Big data and artificial intelligence (AI) have played a huge role in fighting the coronavirus. China has managed massive data to find and trace each case of COVID-19 and their contacts. Regular healthcare consultations are available for internet users whereby medical capacity has been used extensively for COVID-19 cases. China has also published seven versions of the diagnostic and treatment plan for the epidemic, which represents a rapid scientific development in understanding the virus. This is an agile science-driven response on a phenomenal scale.
Days ago, the World Health Organization raised the global risk level of the novel coronavirus to "very high." It was not to create panic but to remind countries of preparing for an impending outbreak. Day by day, more and more infected cases are seen in many other countries. It means concerted efforts across countries and regions all over the world are required in tackling the epidemic.
In the era of globalization when the world is a community with a shared future, any emerging infectious disease is not only a regional problem, but also a global one. Many countries now realize the importance of China as an engine for development and growth, not least because of the vital role it plays in the world economy and trade. I am impressed by China's pragmatic, systemic and innovative approach for controlling COVID-19, and I am sure that China will contribute to the global fight against the epidemic.
The author is a Togolese Ph.D. student at Beijing University of Posts and Telecommunications, journalist and African political analyst.