Worth the Effort
Text by
José A. Morente Pérez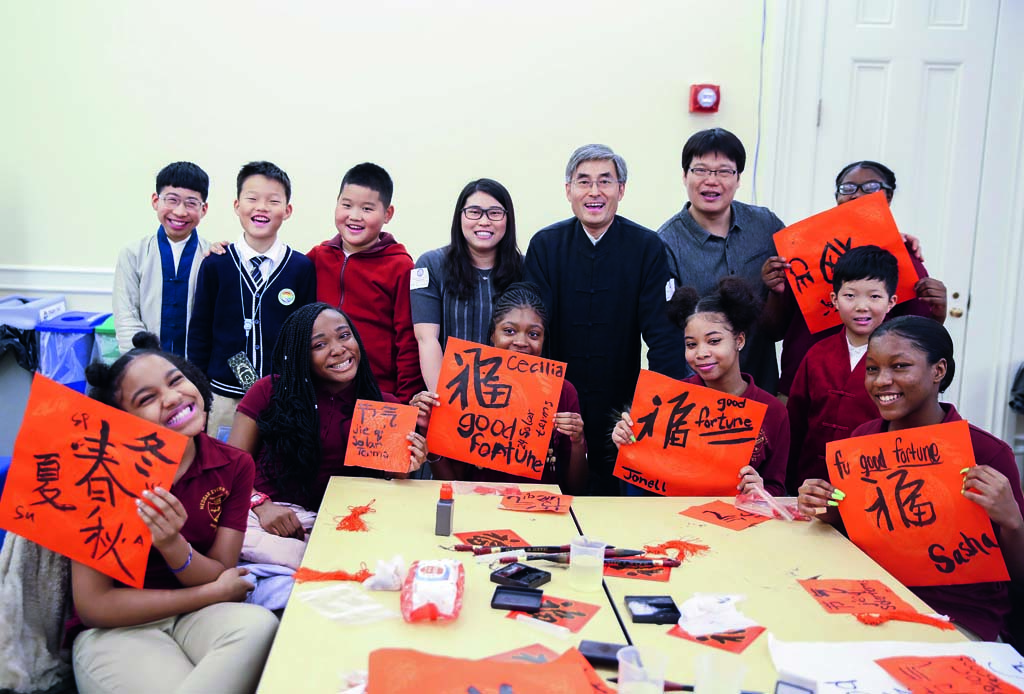 "I will learn Chinese!" This idea popped into my head some time ago. It was not a new year's resolution, bet among friends or a sudden thought. It was born of something deeper inside. The idea has changed my life completely. When other people asked me why I started studying Chinese, I frequently joked that I was inspired by the nice tank of goldfish in the Chinese restaurant my family frequented when I was young. The real reason is that I started studying Chinese because I was always attracted to Chinese culture, and I knew that learning the language was key to fulfilling my dream of traveling around China.
Starting with "Ni Hao"
I admit I was lucky for many reasons. Back in 2010, Chinese was not as popular with foreigners as it is today. For certain groups of foreigners, Chinese was considered esoteric and not a tool as valuable as it may be considered today. Despite this, my family lent me firm support from my first year abroad in China to today, years later when I still live there. Even though they cannot see me often and miss me so much, I still have their support. I was also very fortunate that a Confucius Institute opened in Granada, the city where I was living. I will always be grateful to its excellent staff and all the great people I met there.
Ni hao! The word "hello" in Chinese was the first word I learned in my first Chinese class at the marvelous Confucius Institute at the University of Granada. I remember the first day on my way back home after class, I was filled with enthusiasm and couldn't stop thinking about "ni hao" and all the new words yet to come. Not only were many more words and phrases awaiting, but also a succession of enriching experiences I never expected.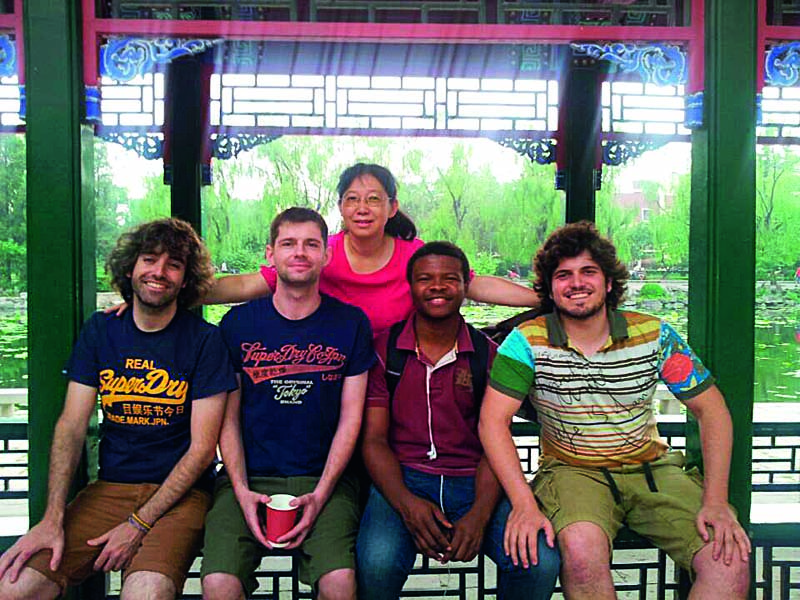 Your Chinese Is Good
At my school, Chinese learners were only a minority, but we all felt motivated. I was eager to participate in any Chinese-related activity I heard about. Among them, I can still remember my special affection for Chinese Bridge—the Chinese language competition for foreigners. In the 2012 event in Spain, I finished third and was rewarded with an invitation to attend the Chinese Bridge Final in China.
"Your Chinese is very good!" This is a phrase you will hear often during your learning process. Local Chinese are extremely supportive to foreign people learning their language and, believe me, you will need a lot of support and encouragement during this journey. Chinese language is not easy to learn, especially for Westerners, so the language and culture gap is huge. Chinese people, who conversely struggle with European languages, seem to relate to this difficulty. Awareness of the big challenge in learning Chinese makes you particularly patient during the learning process. It also helps you feel less embarrassed when making mistakes, which is extremely helpful and makes you comfortable with using Chinese.
Moving to China
Because the Chinese language is difficult to learn, I recommend that anyone committed to it consider moving to China. That is exactly what I did after my second year studying Chinese. Thanks to the Confucius Institute's scholarships program, I got the chance to go to Beijing and take advantage of a year-long full scholarship. But it was not my first visit to China. Because I had joined the Confucius Institute's summer and winter programs and the Chinese Bridge competition before, it was my fourth visit in two years. But only in Beijing did I really start learning Chinese. In fact, learning Chinese is interesting and conducting your first conversation with local Chinese is even more fun. Learning the language goes hand in hand with learning and understanding the local culture. I have always thought that the essence of a culture lies in language, and of course Chinese language and its accompanying culture are equally fascinating.
After considerable efforts to learn Chinese over several years, I am sure that I took the right decision when embarking on this journey. The ability to speak a new language and understand its culture has opened the door to a new world of possibilities. My career has made a 180-degree turn. Perhaps because Chinese is so difficult to learn, my ability to read and speak Chinese has provided plentiful career opportunities. During the wonderful years I have been working in China, I have always worked in a Chinese environment. Talking every day with Chinese colleagues and customers has been key to learning and understanding both the language and culture. As time passes, my enthusiasm for Chinese language and culture has not diminished, but only increased. What began as a hobby slowly became something serious and evolved into a central pillar of my life. 
The author is a Spanish engineer who has been living in China for six years.